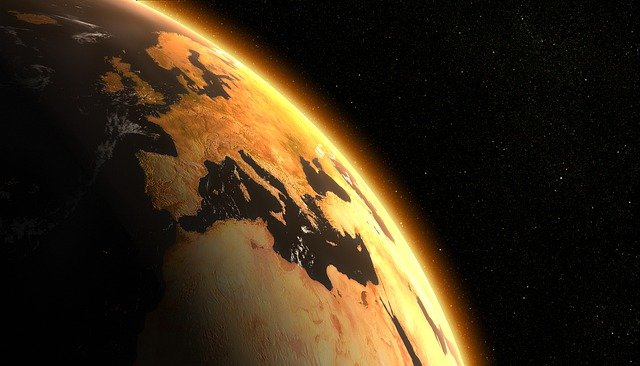 Global energy transition efforts are not enough to limit global warming to 1.5 degrees. Even with the government commitments of 64 countries and projected technology trends, global warming could reach 1.7 to 2.4 degrees Celsius by 2100, according to a study released Tuesday by consulting firm McKinsey. The 64 countries covered more than 89 percent of global emissions. rnd.de , Executive-Summary
Ministry of Economics also wants to regulate electricity imports: The Bundestag is currently debating the draft of the EEG 2023 in the Easter package. A close reading reveals that Habeck's Ministry of Economics also indirectly wants to regulate electricity imports. Electricity from nuclear power or from fossil sources with CCS are not to meet the EEG targets. The changes in the EEG target, if adopted and not just symbolism, will have consequences in the EU's internal market. The issue at stake is electricity generation from nuclear power. Its equal status with renewable energies was most recently a matter of dispute at the EU level when it came to the Taxonomy Regulation on the classification of sustainable investments. It had to be clear to all parties involved: The nuclear power issue, if dragged up, will lead to a split between France and Germany. klimareporter.de
Every fifth reptile species is threatened

When people think of species extinction, they think of birds and mammals, often also of wild bees and other insects. Reptiles are not so much in the focus of conservation organisations, at least in Central Europe. Yet many species of crocodiles, turtles, lizards and snakes are on the red lists of endangered species. Of the 10196 reptile species studied by researchers, 1829, or 21.1 per cent, are considered endangered. tagesspiegel.de
Sand mining must be stopped: More and more sand is being used for construction projects worldwide – with devastating consequences for nature. In a new report, the UN Environment Programme calls for consequences – such as a ban on sand mining along coasts. The massive demand for sand in the face of the global construction boom threatens to destroy ecosystems and increase the risk of natural disasters. Sand consumption has tripled within two decades, reports the UN Environment Programme (UNEP). Original report UNEP , fr.de
Raw materials are missing in the climate change: Whether electric cars, wind turbines or new industrial processes: The transition to a climate-neutral energy supply and economy is also changing the demand for raw materials in many sectors. Especially for metal raw materials such as cobalt and lithium for batteries, silicon for solar cells and rare earth metals, demand is increasing worldwide. Scientists have therefore been warning of shortages of some of these raw materials for some time. The decarbonisation of energy and industries in Europe could lead to a shortage of supplies by 2030 at the latest. The EU must therefore act now to develop domestic deposits and, above all, to increase recycling. This could cover up to 55 per cent of Europe's demand – but only from 2050. scinexx.de , n-tv.de
More and more soils are being lost: The United Nations warns that more and more fertile soils are being destroyed through misuse. However, a report just published by the UN Desertification Secretariat in Bonn (UNCCD) also formulates some good news. Many places in the world are already showing how this development can be stopped. Without rapid action, so-called desertification will increase rapidly in many parts of the world in the coming years and turn many regions into hostile wastelands. Five years were spent working on the report with 21 partner organisations. reliefweb.int (original report), spiegel.de
Loss of ten to 18 percent – Climate change threatens the economies of poorer countries: Heat records and natural disasters have been on the rise in recent years. According to a study, the effects of climate change could plunge millions of people in economically weaker countries into poverty. This is also becoming a problem internationally. According to a study by the rating agency S&P Global, climate change will burden the global economy and hit poorer countries particularly hard. The report by the credit rating agency assesses risks such as rising sea levels, heat waves, droughts and storms with regard to the economies of 135 countries. According to the report, these risks could cost up to four percent of global economic output by the middle of the century. n-tv.de
BOOK TIP OF THE WEEK:
non nobis – Über das Bauen in der Zukunft (about building in the future)
What would be truly climate neutral? We are not born for ourselves alone, we do not act for ourselves alone: what we decide and do as a society today reaches far beyond our own horizon, has an impact far into the future. In order to do justice to our common responsibility, we need cleanly researched facts and a precise presentation of the connections that exist between these facts. Only in this way can knowledge emerge. With Volume 1 of his trilogy "non nobis", Werner Sobek presents the first comprehensive contemporary analysis of his industry. A new standard work that forms the basis for building in the future. The book offers a worldwide inventory of current trends and developments that directly affect our built and natural environment – and are massively influenced by the way we build: Resource consumption and availability, building materials, emissions, energy, global warming, climate targets, population development. avedition.de
---
Nuclear energy: One fifth of the nuclear fuel used in Germany comes from Russia – another fifth from Kazakhstan, which is closely allied with Russia. dlf.de
Twitter: Wants to take stronger action against climate change denial. onlinemarketing.de
Digital battery passport: Should make battery production more sustainable. ecomento.de
China: Reports first human case of bird flu. dw.com
CO2 emissions: Ukraine war sets back CO2 transformation of Russian economy. capital.de
Solar glass: Indian Borosil Group takes over Brandenburg glass factory. fair-economics.de
Bundesnetzagentur: Considers auctioning gas consumption rights. spiegel.de
Energy dependence: Habeck presents second energy security report. energiesicherheit
The seventeeen goals magazine tells inspiring stories about how people move the world and shows how everyone can make a contribution to achieving the Sustainable Development Goals.
---
PODCAST OF THE WEEK:
Energy policy in times of war
The heating season is over. At least for this year. But in the coming winter it could get very cold in this country, because most heating is done with gas, which, as we know, comes mainly from Russia. Still.
Now that Russian tanks are rolling through Ukraine and more and more atrocities are becoming known, the call for an embargo is growing louder so as not to keep filling Putin's war chest with billions. It is also conceivable that the Kremlin itself will turn off the gas tap. Germany is trapped, because not only gas, but also oil, coal and even uranium come from Vladimir Putin's sphere of influence. The energy policy dependency is heating up the minds: Can the German economy cope with an exit? Will energy prices go through the roof? Should the coal phase-out be postponed, new gas fields opened up and old nuclear power plants kept in operation? Will the debate accelerate the necessary energy turnaround or is it more likely to backfire? wwf.de
---
MOBILITY:
Why flying will become more expensive: The aviation industry says: Flying will become significantly more expensive in the medium and long term.  The forecast of the airlines is clear: flying will become more expensive. Above all, climate protection and rising paraffin prices would drive up costs. Flights to summer holidays would remain affordable for most people for the next five or six years, but after that they would most likely no longer be affordable. According to the Federal Statistical Office, prices for flights over Easter have already risen by 14 per cent compared to last year. deutschlandfunknova.de
Supply chains cause problems for car industry: German manufacturers will be able to produce around 700,000 fewer cars than planned this year due to uncertain supply chains. This was reported by the industry and business newspaper "Automobilwoche" with reference to exclusive documents from the data service provider IHS Markit. The data compares the plans from the beginning of the year with the current data for April. The VW brand, which is losing more than half a million units this year, is particularly affected. n-tv.de
Sustainability in the automotive industry: In future, companies from Germany and the EU will be legally obliged to monitor suppliers' compliance with social and environmental standards. The car industry is particularly affected by this – and is now preparing for stricter rules. welt.de
Residents' parking in Germany: Deutsche Umwelthilfe (German Environmental Aid) demands more expensive parking for residents, because according to the organisation, convenient parking near one's home is still comparatively cheap in Germany. The DUH does not want it to stay that way and wants prices to be raised significantly. spiegel.de
Lufthansa makes CO2 compensation easier: Travelling by plane harms the environment. Now Lufthansa is making it easier for passengers to compensate for CO₂ emissions. Travellers can offset the emissions of their flight with a click in the booking. Other airlines also already offer this. rnd.de
Mobility bonus to be paid in 250,000 cases: The mobility premium, which can be claimed by taxpayers whose taxable income is below the basic allowance, is to be paid in 250,000 cases, according to expectations of the federal government. According to a government answer (20/1441) to a minor question by the parliamentary group Die Linke (20/1114), the number of taxpayers who have claimed the mobility bonus from the assessment period 2021 onwards is statistically recorded. However, the preparation of the wage and income tax statistics for the assessment period 2021 is only available with a delay of several years. According to previous estimates, the tax revenue loss for public budgets could amount to around 40 million euros per year in the years 2021 to 2023.
HYDROGEN:
Hydrogen cooperation between Germany and Japan: By special request, Olaf Scholz will visit a company that has something to do with hydrogen during his short visit to Japan on Friday. Chiyoda in Yokohama, with the support of the Japanese government, has developed and tested a technique to transport hydrogen across the oceans to Japan. Sometime around 2030 and later, the company wants to use the technology commercially. But the signal Scholz is sending with the visit is clear: Germany wants to cooperate with Japan on hydrogen. faz.net
Hydrogen marketplace in Brandenburg: A week ago, Berlin and Brandenburg launched a digital marketplace for the hydrogen economy. Here, interested parties can present their projects and search for suitable business partners. Basically, it works like a classifieds portal: one person searches, the other offers. The difference is that something big is at stake here: the future of energy supply. rbb24.de
Is a new colonialism looming? Germany's and Europe's plans to import large quantities of hydrogen from the countries of the South in the future can be a great opportunity for them – but only if binding criteria are set for this that take local development into account. Otherwise, the electricity and water requirements of hydrogen production could also prove to be a hindrance and lead to new "economic colonialism". A study by the research company Arepo, commissioned by the Rosa Luxemburg Foundation, which is close to the Left Party, warns against this.  Against such a development, the report recommends a concept called "Additionality 2.0". Investors would be obliged not only to produce enough electricity and water for hydrogen production, but additional quantities that are used locally. Only if this is ensured is the import of hydrogen both ecological and fair. taz.de
Wilhelmshaven: Wants to become Germany's number one hydrogen import port. fair-economics.de
Feasibility study examines hydrogen network for Central Germany: The feasibility study envisages a 339-kilometre-long hydrogen network that brings together generation and demand in the Leipzig-Halle-Bitterfeld-Leuna-Zeitz-Chemnitz region. The clients were industrial companies, energy suppliers, grid operators and municipal partners. The European Metropolitan Region of Central Germany coordinated the study, and the hydrogen network Hypos provided technical support. The paper was prepared by DBI Gas- und Umwelttechnik and Infracon Infrastruktur Service. solarserver.de
Pure hydrogen from seawater: In the SEA2H2 project, a consortium has shown that climate-neutral hydrogen can be produced from seawater. The automotive and industrial supplier Schaeffler, the start-up Hydron Energy B.V., which has been part of the Schaeffler Group since summer 2021, and the Wageningen Food & Biobased Research Institute, or WFBR for short, which in turn belongs to Wageningen University, are all involved. The pilot plant on the Dutch North Sea island of Texel is a good 100 kilometres north of Amsterdam. It is already in operation and processes seawater for membrane electrolysis. Electrolysers need highly pure water. The North Sea water must therefore be desalinated, purified and filtered. With the SEA2H2 technology, green hydrogen could be produced in the future with electricity from offshore wind farms and transported to the mainland via pipeline. Hzwei.info
Volkswagen: VW publicly rails against hydrogen cars. But the carmaker has applied for a patent that could take hydrogen propulsion a long way. In reality, VW's top management seems to see the facts somewhat differently: With the Saxon company Kraftwerk Tubes GmbH, the group has applied for the patent for a special fuel cell. kreiszeitung.de
LAST WEEK IN THE BUNDESTAG
Food security is assured:  The war in Ukraine does not currently threaten food security in Germany. This is what the Federal Government writes in an answer (20/1469) to a small question (20/1280) of the AfD parliamentary group. Among other things, the parliamentarians had asked about the federal reserves. According to the answer, as of 31 December 2021, the federal grain reserve (BuRe) contained a total of about 705,000 tonnes of grain and the civil emergency reserve (ZNR) contained about 126,000 tonnes of rice and pulses. The stocks were said to be in good condition and fit for human consumption. In the event of a supply crisis, however, the stored agricultural commodities would first have to be processed into ready-to-eat food. The quantity of goods stored in the BuRe and the ZNR has remained largely constant over the past 15 years. Deviations in individual years are related to the regular rolling of stocks as well as the budgetary funds made available annually by the budgetary legislator for this purpose. In 2010, about 624,000 tonnes of grain were stored in the BuRe and about 113,000 tonnes of rice and pulses in the ZNR.
Federal government focuses on expanding photovoltaic systems: 60,000 to 70,000 hectares are to be used with photovoltaic systems by 2030. In total, around 250,000 hectares in Germany are considered suitable for such installations. This is stated in an answer (20/1463) of the federal government to a minor question (20/1120) of the AfD parliamentary group. The parliamentarians also wanted to know which areas were involved. In the case of projects in moors or on farmland relevant to nature conservation, the construction of so-called agri-photovoltaic plants "by definition must involve agricultural use on the same land". Agri-photovoltaics is at the beginning of its development, so that in this phase the permissibility on arable land offers sufficient utilisation potential in the view of the federal government.
Momentum for sustainability is greater than ever: For the Chair of the German Council for Sustainable Development (RNE), Werner Schnappauf, the momentum for sustainability is currently "greater than ever". During a meeting of the Parliamentary Advisory Council for Sustainable Development on Wednesday evening, Schnappauf called for not losing sight of the compass for sustainable development despite all crisis management, "but to use it consciously to solve the challenges ahead". He said he is convinced that the parliamentary majority and the federal government have set the compass right. "The direction must be: Transformation", emphasised the Chair of the German Council for Sustainable Development. He said that the Ukraine war had made it even clearer "that we must accelerate the transformation, incorporate solar and wind into our energy supply as quickly as possible, and use green hydrogen to decarbonise industry as quickly as possible". more at bundestag.de
Federal Cartel Office to monitor fuel prices more closely: The Federal Ministry of Economics and Climate Protection has instructed the Federal Cartel Office to monitor petrol and diesel prices "very closely" in order to clarify whether companies are making undue profits from the situation of increased commodity prices. This was announced by the federal government in an answer (20/1480) to a minor question (20/1270) of the AfD parliamentary group. The MPs had asked whether the federal government planned to investigate whether the price increases at petrol stations were in breach of competition law or other laws.
The Federal Cartel Office should take action in the event of any indication of abusive behaviour, the Federal Government continues. "The Bundeskartellamt is already continuously monitoring price developments at petrol stations in Germany with the help of data from the Market Transparency Unit for Fuels," writes the Federal Government.
The Federal Ministry of Economics and Climate Protection will present a draft amendment to the Act against Restraints of Competition which will strengthen the Market Transparency Unit for fuels at the Federal Cartel Office, the Federal Government announced. In future, it will also monitor the production of fuels and the wholesale trade. In addition, the database of the Market Transparency Unit is to be expanded to include volume data, so that the Federal Cartel Office has a better data basis than before.
Sustainable production in agriculture: In order to secure future harvests, the German government believes that a change towards closed cycles and sustainable production in agriculture is necessary. The need for this has been shown by the climate crisis, the extinction of species and, currently, Russia's attack on Ukraine, writes the federal government in its answer (20/1471) to a minor question (20/1153) by the AfD parliamentary group.  In the view of the Federal Government, the war in Ukraine has clear consequences for the international agricultural markets. At the moment, there were no acute bottlenecks in the food supply situation in Germany. However, the very significant increase in agricultural and energy prices would put a strain on the global food supply situation, mainly for importing countries with low purchasing power. In particular, the rising production costs due to increased energy prices as well as shortages of certain feed and fertilisers posed "a very big challenge" for the entire food chain in Germany and especially for agricultural businesses. In addition, Russia's attack on Ukraine had highlighted the vulnerabilities of the current agricultural system in Germany and Europe. The climate crisis and species extinction also persist as global ecological crises that endanger the yield capacity of agriculture. In order to change this and to secure future harvests, a change towards closed cycles and sustainable production in agriculture is needed. In order to secure food security in the long term, the Farm-to-Fork strategy and the EU's Green Deal "form a very good foundation". They promote sustainable farming and food systems. The increased direct use of agricultural products for human consumption could also increase efficiency. Last but not least, this could be a contribution to countering the two greatest threats to food security to date, the climate crisis and the loss of biodiversity, writes the German government.
Building efficiency promotion should be geared more strongly to the existing building stock: Federal funding for efficient buildings (BEG) should in future be geared more towards the existing building stock. This demand was made by several experts during a public hearing of the Committee for Climate Protection and Energy on Wednesday. The background of the hearing was the abrupt stop of the subsidy at the beginning of the year and the demand of the CDU/CSU parliamentary group to the federal government to "reverse this subsidy stop with immediate effect" (20/524). For the housing industry in Germany, the halt of federal funding by the Kreditanstalt für Wiederaufbau (KfW) on 24 January this year was a disaster, said Ingeborg Esser, Chief Executive of the Federal Association of German Housing and Real Estate Companies (GdW). A survey conducted by the association showed that most new construction projects had been halted, Esser said. This had to do with the subsidy freeze, but also with the problem of a lack of raw materials and "runaway prices". The GdW Director-General welcomed the resumption of subsidies for refurbishment of existing properties. However, in view of rapidly rising prices, many planned measures would have to be postponed. more at bundestag.de
Union wants better adaptation to climate change: The CDU/CSU parliamentary group calls on the federal government to intensify its efforts for better adaptation to climate change. In a motion (20/1498), which will be debated for the first time in plenary on Thursday, the MPs demand that a climate adaptation law be presented "without delay" to provide for existence and the future. This law should take into account the "legitimate concerns of the Länder, municipalities, farmers, landowners and other affected parties".
EU-wide reduction of plant protection products planned: Sales of active substances in plant protection products in the European Union are declining and are to be further reduced. This is one of the findings of an answer (20/1394) by the German government to a minor question (20/998) by the CDU/CSU parliamentary group.
LITERALLY

"The loss of tropical forests remains high. Last year, an area the size of ten football fields was lost every minute. Globally, eleven million hectares were lost – a third of them in tropical forests.

Mikaela Weisse, Global Forest Monitoring Programme of the World Resources Institute in Washington, in 2021, rainforest losses would have intensified, especially in the western Amazon region, which had not been so conspicuous so far. In some federal states, they would have increased by more than 25 per cent compared to the year before. Especially in areas where roads already exist, large-scale clear-cutting is taking place – probably for cattle breeding. deutschlandfunk.de
AFRICA
Climate change is gathering pace: The World Health Organisation (WHO) estimates that climate change will cause about 250,000 additional deaths per year from malnutrition, malaria, diarrhoea and heat stress between 2030 and 2050. Changing temperature and precipitation patterns are already drying up important surface and underground water resources, reducing agricultural production and exacerbating malnutrition on the continent. Extreme weather, conflict and economic upheaval have resulted in nearly 100 million people in eastern, western and southern Africa experiencing acute food insecurity in 2020 (an increase of nearly 40% from 2019). This triple factor has also contributed greatly to an increase in displacement of people in the Horn of Africa region. allafrica.com
Africa and the Ukraine war: Rising palm oil prices show how interconnected the global economy is and how a delicate balance is in danger of becoming increasingly out of kilter. sueddeutsche.de
Climate change: After never-ending rains, South Africa sounds alarm over climate crisis Many people are still missing after this month's floods. Extreme weather events are becoming more frequent and can be devastating. theguardian.com
Favourable production conditions: Could Africa become the new hydrogen Eldorado? There are currently various green hydrogen projects in Africa. Because of favourable conditions, the continent could play a key role in the energy transition. But other countries could also become big players in the hydrogen industry. As IHS Markit reports, there are currently ten green hydrogen projects in Africa (for example in Egypt, Mauritania, Morocco, Namibia, Niger and South Africa), which are in various stages of development. In fact, the conditions for producing green hydrogen in Africa are quite favourable, as the continent has both a lot of land mass and sunlight. Currently, 593 renewable energy power plants with a total capacity of 64,000 MW are in operation in Africa, and 580 projects with a capacity of 152,000 MW are planned. ihsmarkit.com
Kenya: Hilton Hotel in Nairobi will close its doors indefinitely in December and lay off an unspecified number of staff, underscoring the difficulties hotels are facing in the wake of the Covid-19 travel slump. The hotel, which is 40.57 per cent owned by the government, cited factors other than Covid-19 for the planned closure after more than 50 years of operation at its location in the heart of the central business district. "After extensive discussions with the hotel owners, Hilton Nairobi will close its doors for the last time and cease operations on December 31, 2022," a Hilton spokesperson said in an interview with Business Daily. theastafrican.co.ke
DR Congo: Ebola death. After the death of a 31-year-old man, a virus outbreak is threatening in the central African country. The WHO is working to prevent further infections. zeit.de
Morocco: Police in the Moroccan port city of Tangier say they have seized a "record amount" of cannabis. The seized drugs – 31 tonnes – were to be exported in dummy foodstuffs. faz.net
Rwanda: While the British government praises its intention to fly out tens of thousands of asylum seekers to Rwanda to process their applications as a "brave and unique world-class model", connoisseurs of the small East African state describe the initiative, which became public last week, as baffling, immoral and nonsensical. "Rwanda is probably the worst place in the world to send asylum seekers to," criticises Africa expert Michaela Wrong, who recently caused a stir with her biography "Do Not Disturb" about Rwandan President Paul Kagame. derstandard.at
Sudan: Violence in Darfur worsens medical care-. Due to the new bloody conflict in the Sudanese crisis region, doctors and international aid workers can hardly do their work in many cases. Observers speak of tens of thousands of refugees. According to the aid organisation "Doctors without Borders", urgently needed medical care is no longer possible in many areas of Darfur. The organisation's teams are unable to reach the health facilities they support in West Darfur, continue their work in mobile clinics in El Geneina or return to the town of Kreinik, which has been rocked by attacks. dw.com
East Africa: Dialogue with a gun to the head. The East African Community calls on rebel groups in eastern Congo to negotiate, otherwise there is a threat of a military intervention force. taz.de
Africa and migration to Europe: Sociologist Olaf Bernau explains why Europe will not be able to stop migration from Africa. And he shows that there is still a lot missing for mutual understanding between the two continents.Bernau doubts that Europe will succeed with its migration policy. In his view, isolation with the help of dubious rulers in the countries of transit or attempts to improve living conditions in the countries of origin with governments that are unpopular with the people cannot stop anyone. Migration in West Africa is a traditional way of life. Herders, farmers and traders have always had to keep moving in order to survive. Looking for work in another region or a neighbouring country and returning after a while is still considered normal today. Migration to distant countries, however, had only emerged when the colonial powers recruited soldiers in Africa during the First World War. The basic attitude towards migration in West Africa is therefore rather positive, so that the idea of looking for a better life in Europe is obvious. Today, family pressure leads young Africans to move to Europe. In addition, according to the UN, migrants send enormous sums of money home. Many families thus receive more than half of their household income. sueddeutsche.de
MORE KNOWLEDGE
Forest trees absorb nanoplastics:  Microplastics are found almost everywhere in the world, even in Antarctica. However, the effects on the food chain are not yet well understood. A study conducted in Switzerland shows that forest trees also absorb plastic particles through their roots and transport them to the above-ground parts of the plant. The quantities absorbed are very small, but if trees are exposed to these concentrations for years, significant transport and consequent accumulations in the leaves, trunk and branches can definitely be expected. derstandard.at, iforest.sisef.org (original study)
What the activists of the Last Generation are all about: They stick themselves to motorways and go on hunger strike to force a talk with the candidates for chancellor. Last Generation activists have often launched radical protest actions. Now the activists are blockading oil pipelines to attack the fossil fuel infrastructure. They say that Germany must do more to protect the climate. And they believe that they have to draw attention to this with radical actions, because otherwise nothing will happen in politics. They see the evidence for this in a ruling of the Federal Constitutional Court, which came to the conclusion last year: The German government's hesitant climate policy violates section 20a of the Basic Law, which states, among other things: "The state also protects the natural foundations of life in responsibility for future generations."  zeit.de
Geothermal energy could cover a quarter of Germany's heating needs: Up to now, geothermal energy has led a rather shadowy existence. But that could change, because among experts there is hardly anyone who would be against geothermal energy in principle. Scientists from six institutions of the Fraunhofer-Gesellschaft and the Helmholtz Association recently presented a strategy paper. The authors propose to create an infrastructure in the next ten years that could cover a quarter of the entire heat demand of the Federal Republic of Germany. And they present a whole arsenal of arguments that are supposed to bring geothermal energy out of its shadowy existence and into the best possible light. Opponents of geothermal energy consider this form of energy to be very dangerous. spektrum.de
Future of work: Many platforms force workers to work as self-employed. The EU now wants to put an end to this practice. ipg-journal.de
Biomonitoring: A study has analysed pollutants in the bodies of people in Europe. Plasticisers and substances suspected of causing cancer were found. forschung-und-lehre.de
India: Suffering from extreme heat. tagesschau.de
Literature: In many novels the world has already ended. welt.de
THE LAST: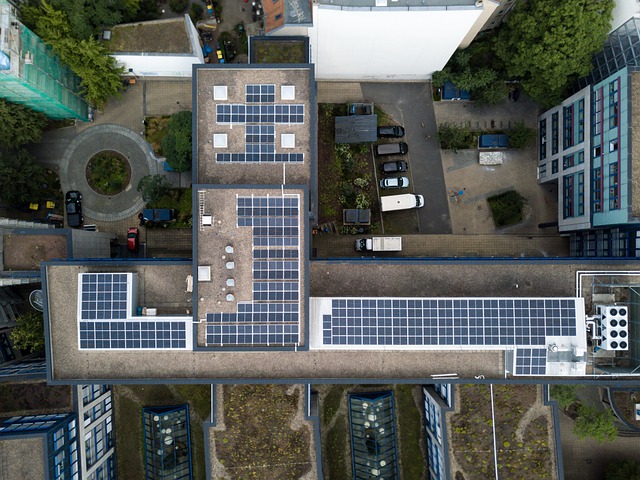 Still a lot of space – the federal government is not a good role model: only about four per cent of federally owned buildings have solar systems on the roof. This is the result of an answer by the Ministry of Construction to a question by the Left Party. It refers to information provided by the Federal Real Estate Agency. A total of around 100 photovoltaic systems are in operation on their civilian service and residential properties. Dietmar Bartsch, head of the Left Party, criticised the federal government for not being a pioneer in the energy transition. "Four percent solar roof quota on federal real estate is a rather embarrassing record," Bartsch said. "This figure exemplifies the failure in energy policy, which is now taking bitter revenge against the backdrop of the war. A record, incidentally, that has also damaged the solar industry in Germany, especially in the East."
heise.de
All images, unless otherwise stated: pixabay.com
You are receiving this newsletter because you are interested in environmental and sustainable issues.