Greens vote for stretch operation: At the federal party conference of the Greens, delegates approved the emergency use of two nuclear power plants beyond the current year. An emergency motion of the party leadership on the operational reserve of the nuclear power plants Isar 2 and Neckarwestheim 2, which was also supported by Federal Minister of Economics Robert Habeck, received broad approval. However, this is contrary to the position of the FDP and its leader Christian Lindner, who wants to keep all three nuclear power plants online until the end of 2024. This was rejected by the Green Party Congress, as was the purchase of new fuel rods. The party conference left the Green ministers no room for manoeuvre. A top-level meeting of the coalition partners had failed to reach an agreement on this issue on Friday. Opposition leader Friedrich Merz sees himself taken "hostage" because of the party conference decision. faz.net , n-tv.de , tagesschau.de, welt.de (Merz), wording of the motion
German government ready to compensate for climate crisis: The German government is in principle ready to compensate and support developing countries more for damage caused and future damage caused by climate change. "We are solution-oriented, but it takes time," said Jennifer Morgan, State Secretary at the Federal Foreign Office responsible for climate protection, in an interview with the Reuters news agency. Numerous developing countries are calling for a financial mechanism under the heading "loss and damage" that would compensate them, among other things, for lost opportunities due to climate change. reuters.com , t-online.de
According to a recent study, four out of five cities around the world are already exposed to extreme weather events such as extreme heat or flooding.

This is the result of a study published on Thursday, which systematically collects and evaluates climate plans and data from cities and companies. According to the study, almost half of the cities are struggling with heat waves, but heavy precipitation or even flooding are also a problem in about a third of the cities. In one third of the 1,000 cities evaluated, 70 percent of the population is threatened by extreme weather events. This includes, for example, older people or people with pre-existing conditions. spiegel.de
High inflation = fewer organic products: Potatoes from the region or coffee from organic farming? Many consumers apparently can no longer afford it – and are cutting back on sustainability, as a new survey shows. The rise in inflation has made food more expensive – including organic goods. But more and more people have to watch their money and spend less on sustainable products. spiegel.de , deloitte.com
Ukraine war and the positive consequences for the climate: In the long run, the consequences of the war in Ukraine could have a positive impact on climate change. At least that is the view of the UN weather organisation. The transformation towards environmentally friendly energies and corresponding investments would accelerate, said the Secretary General of the World Meteorological Organisation, Petteri Taalas. This is true even though fossil fuels are currently being used heavily due to high demand. Numerous states have imposed sanctions on natural gas and oil from Russia because of the Russian attack on Ukraine. However, Moscow has also stopped deliveries itself. Because of the resulting shortage, prices for fossil fuels have risen sharply. rnd.de
Greta Thunberg for nuclear power: Greta Thunberg, figurehead of environmental activists has a clear opinion on the continued operation of nuclear power plants. In the debate about their continued operation in the energy crisis, she said in an interview with "ARD" talk show host Sandra Maischberge that she thought it was wrong to shut down the still active nuclear power plants in Germany and instead rely more on coal power. FDP leader and Federal Finance Minister Christian Lindner tweeted that he welcomed Thunberg's endorsement "of the FDP position". And former CDU Secretary General Paul Ziemiak, who in 2019 had spoken of "pure ideology" over Thunberg's criticism of the coal compromise, suddenly agreed with the climate activist. spiegel.de
Federal Administrative Court allows appeal on Datteln 4 coal-fired power plant: The controversial Datteln 4 coal-fired power plant is now also before the Federal Administrative Court. The judges in Leipzig allowed the appeal of a court decision by the North Rhine-Westphalian Higher Administrative Court. In the 2021 decision, the OVG had seen a breach of the legal requirements in the site selection. The Datteln 4 power plant of the operator Uniper may nevertheless continue to be operated. The basis is a permit from 2017, against which legal proceedings are underway before the 8th Senate of the OVG. faz.net
CO₂ neutrality: Two "lost" years in the fight against climate change: In order to achieve net zero emissions worldwide in 2050, the Western industrialised countries and China in particular must become climate neutral more quickly, according to a study.  Global CO₂ emissions "must be reduced by 8 per cent each year" to achieve climate neutrality by 2050, according to the study now published with a special analysis on pathways to CO₂ neutrality. dnv.com
BOOK TIP OF THE WEEK:
Klimaschutz ist Menschenschutz
Why we need to talk about the climate crisis differently
"Talking about problems creates problems.Talking about solutions creates solutions." Steve de Shazer
Words can change the world because they shape our thinking. This is especially true for complex issues like the climate crisis. For the changes that lie ahead, we therefore need positive words and images. Only then can we take action and not suppress the depressing facts. Communication expert Michael Adler designs a positive, motivating climate language. Instead of talking about renunciation and costs, he tells lively stories of "desirable futures": of liveable, green cities, of an agriculture that respects animals, plants and soil, and of natural energies. oekom.de
---
UN: Call for massive expansion of renewable energies. faz.net
Report: Climate change threatens energy security. stern.de
Energy crisis and recession: Could hinder the green transformation of the chemical industry. handelsblatt.com
Animal Protection Act: Criticism of Özdemir's animal husbandry label. fair-economics.de
World Hunger Index: Number of hungry people rises to 828 million. welthungerhilfe.de
Poland: Leak discovered in Druzhba oil pipeline. wiwo.de
Spain: A huge lithium deposit in the sparsely populated Spanish region of Extremadura divides the community. spiegel.de
---
The seventeeen goals magazine tells inspiring stories about how people move the world and shows how everyone can make a contribution to achieving the Sustainable Development Goals.
PODCAST OF THE WEEK:
How not to despair about climate change – and to take action
When it comes to tackling the climate crisis, we mostly talk about individual behaviour, about political measures, perhaps also about system failures – but rarely about feelings. We should change that. Because most of us have climate feelings. It is quite normal that such an existential crisis does not leave us cold. What it triggers in us is entirely individual.
However, the topic often leads to anger, sadness, feelings of guilt or shame. Of course, it can also frighten us, especially young people. According to a study by GEK Barmenr, the climate crisis scares two thirds of young people. All this is not pathological at first, but we have to find a healthy way of dealing with such feelings. barmer.de (study). Click here for the PODCAST
---
COMMENT OF THE WEEK:
Why "climate chaots" should receive the Federal Cross of Merit
by David Goeßmann
…apply double standards to the "Last Generation", while the seriousness of the situation is de facto not taken note of and a magical belief in a change of course by governments in normal political operation, i.e. with environmental lobbying and a few demonstrations as before, prevails. Above all, one should ask whether those who take blockades and civil disobedience actions for climate protection, not only in Germany but worldwide for decades, have legitimate reasons and are pursuing serious goals. In a new study for the journal Nature, even climate scientists call for more civil disobedience to make clear how deep we are "in the shit". … The core argument of critics of civil disobedience actions like those of "Last Generation" is that there are enough effective other means in democracy to advance climate protection and that the situation is not so serious that one has to resort to radical means. As I said, this is an assumption. Unfortunately, anyone who looks at the development of greenhouse gases and the plans of governments and energy companies will continue to find sufficient reasons to doubt this assumption. telepolis.de
---
MOBILITY:
Agreement on 49-euro ticket, Bavaria wants more money from the federal government: The federal states are prepared to co-finance a 49-euro ticket as a successor to the 9-euro ticket, said Bremen's transport senator Maike Schaefer as chair of the transport ministers' conference. In general, however, more money is expected from the federal government to finance local transport, including regionalisation funds. The best ticket is useless if there are no buses, said Schaefer. Now it was up to the Minister Presidents' Conference. According to Transport Minister Volker Wissing, the new monthly ticket will be a paperless subscription ticket and will be introduced at the beginning of the year. deutschlandfunk.de
Pressure for a faster phase-out of diesel trucks is increasing – hauliers are alarmed: Electric trucks are likely to be more profitable than combustion engines from 2030. Associations are therefore calling for stricter fleet limits. Logisticians fear deficits in the charging infrastructure. handelsblatt.com
Amazon: invests one billion euros in European electric fleet. Around 3,000 electric delivery vans are already on the road for Amazon in Europe, and the aim is to have more than 10,000 by 2025. To achieve this goal, company boss Andrew Jassy is investing around one billion euros. manager-magazin.de
Icao wants to make air transport CO2-neutral by 2050: "Historic agreement" at meeting of UN sub-organisation Icao in Montréal: Global civil aviation is to be made CO2-neutral by 2050. Criticism comes from the environmental organisation Transport & Environment. The Icao target is merely a "cheap compensation programme". The measures proposed by the UN aviation agency would only offset 22 per cent of total international emissions by 2030. airliners.de
New ideas for the mobility of the future: Transport is responsible for around one fifth of CO2 emissions in Germany. By 2030, its emissions are to be halved. E-cars alone are not enough to achieve this, especially in rural areas. Additional approaches are therefore being tested in East Westphalia. deutschlandfunkkultur.de
Bitkom study: on-demand mobility is popular, but still not used. donaukurier.de
HYDROGEN:
H2 saviour of German industry? "Everything we did in terms of the energy transition was based on the bridge of natural gas," says Kurt Christoph von Knobelsdorff. "That bridge has now crumbled away." Von Knobelsdorff is head of NOW GmbH, a federally owned company that is supposed to drive the coming hydrogen economy. The NOW boss is convinced that development will now pick up speed – also because the Russian invasion of Ukraine has created "a new urgency". So far, the German government had allocated a sum of nine billion euros for the promotion of hydrogen production. "I am sure that the targets and ambitions will be raised again," von Knobelsdorff said. "We will see significant production of green hydrogen in Germany." n.tv.de
Researchers feed harmful diesel engines with hydrogen fuel: Australian scientists claim they can convert any heavy diesel engine to consume mainly hydrogen. This could quickly drastically reduce emissions from trucks and machines. stern.de
MEPs call for 'coherent framework' for climate-friendly hydrogen: In a letter, 19 MEPs have called on the EU Commission to include low-carbon hydrogen in production targets for decarbonised hydrogen and to promote domestic production instead of imports. euractiv.de
Volkswagen seems to be rethinking H2: The VW Group always publicly displayed its scepticism about the hydrogen car – and yet was working on it behind the scenes. Now the company has registered a remarkable patent that promises a brilliant breakthrough: a range of 2,000 kilometres with a single refuelling – using, of all things, "non-future-proof" fuel cell technology. trendsderzukunft.de
How to transport green hydrogen to Germany: Germany needs gigantic amounts of green hydrogen for products like climate-neutral steel. Transport is still difficult, but there are possible solutions. handelsblatt.com
Associations demand hydrogen turbo: Germany is to become the leading H2 market, but other countries have long since caught up. DWV and DVGW are now proposing concrete measures to close the gap. The legislator should anchor a legal target for GHG reduction of the gases brought into circulation compared to the current reference value "natural gas" in the regulatory framework. This is one of the demands of the German Hydrogen and Fuel Cell Association (DWV) and the German Technical and Scientific Association for Gas and Water (DVGW) in a current position paper. This would provide orientation for investors and subordinate authorities, they say. As far as the costs are concerned, the leading associations propose that they be shared between natural gas and hydrogen users and the state. The Federal Government should lobby at EU level for the formation of joint charges for natural gas and hydrogen or similarly fast-acting systems. zfk.de , Position paper
LAST WEEK IN THE BUNDESTAG:
Supporting developing countries in the event of climate damage: How the regions most affected by the climate crisis can be supported in coping with climate-related damage and losses occupied the Committee on Economic Cooperation and Development in a public hearing on Wednesday. The focus was on the evaluation of the climate risk insurance instrument and the establishment of a multilateral financing instrument ("Loss and Damage Finance Facility"). bundestag.de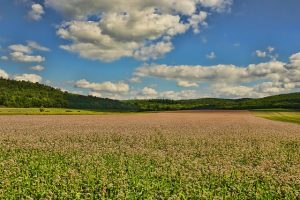 More land leased to organic farms: The proportion of land leased by Bodenverwertungs- und Verwaltungs-GmbH (BVVG) to organic farms will soon more than double. According to the Federal Government's answer (20/3808) to a minor question by the AfD parliamentary group (20/3440), 622 leases covering 8,886 hectares have been concluded with organic farms. This corresponds to a share of 9.7 per cent of the total leased BVVG areas. This year's tenders will increase the share of organic farms to around 20,500 hectares. This corresponds to a share of around 22 percent of the BVVG's total area.
Dialogue at eye level with the Global South: Representatives of various cultural institutions from Germany and Cameroon spoke out in favour of cooperation "at eye level" between Europe and the countries of the Global South in the decolonisation of museums and other cultural institutions during a public expert discussion in the Cultural Affairs Committee on Wednesday. The restitution of cultural assets from colonial contexts to the societies of origin is an important aspect in this context, but new forms of cooperation must also be found. Members of all parliamentary groups expressed support for this view. Only the AfD said that the concept of decolonisation was "woodcut-like" and that restitutions should only be made in individual cases. bundestag.de
CO2 price for waste incineration criticised: There was much criticism of the federal government's intention to include waste incineration in CO2 pricing at a public hearing of the Committee on Climate Protection and Energy on Wednesday afternoon. The draft of a second law amending the Fuel Emissions Trading Act (20/3438) was up for review. The declared intention of the coalition parties to postpone the price increase for emission certificates in the already existing trading system for one year next year and in the following years also played a role in the hearing. bundestag.de
Government does not define the term "people of colour": According to its own statements, the federal government does not take a position on terms such as "people of colour". This is stated in its answer (20/3756) to a minor question by the AfD parliamentary group (20/3412). The definition of terms of general usage does not fall within its competence, it says in justification. The government quotes the Federal Statistical Office, according to which a person has a "migration background" if he or she or at least one parent does not have German citizenship by birth. Specifically, these are immigrant and non-immigrant foreigners, immigrant and non-immigrant naturalised citizens, (late) repatriates, persons who have received German citizenship through adoption by a German parent and children born with German citizenship of the four aforementioned groups.
LITERALLY:
Lützerath, which is now to be mined, is the village sitting on coal, on millions of tonnes of CO2. As soon as that is removed, a contingent of coal will be added that can no longer be accommodated in our CO2 budget. There are alternatives: consistent energy saving, faster expansion of renewables, finally a speed limit. FDP leader Christian Lindner declares the speed limit the holy grail. That makes no sense at all after the extreme summer. It is not completely impossible to meet the climate targets now. But the federal government is currently making it increasingly unlikely.

Luise Neubauer, Fridays for Future activist, the Greens would have to set the minimum ecological standard for this government. All steps towards the goal of climate protection and 1.5 degrees must fit. The Greens are now under enormous pressure. They had stood beaming next to RWE and announced that they would miss the climate targets at great cost. It was not all the Greens, but those who had responsibility in the ministries. wiwo.de

We urgently need a change of perspective. Firstly, because Africa is a young continent with an average age below 25 years and we have a demographic dividend there. Our well-building perspective does not do justice to the developments; six of the ten fastest-growing economies are on the African continent. And it is exciting to see and talk to the new elites in start-ups, in technology – excellently educated. On the other hand, we are seeing leapfrogging, so-called leap innovations – why lay telephone cables when we have mobile telephony or electronic payment systems like MPesa in East Africa? We know that in 2060, about one billion people will belong to the middle class in Africa – a gigantic African domestic market will emerge here.

Joe Chialo, member of the CDU Federal Executive Committee, …and one thing is certain – the Africans will not wait for the Europeans. For one thing, the Chinese are already there and are not only building infrastructure, but Russia is also involved in Mali, for example, which was once – let him put it this way – a French sphere of influence. We therefore need a reorientation of our strategic foreign and development policy interests towards Africa. This is all the more important because of the Ukraine war. We need more cooperation at eye level, more exchange, more economic and cultural and social perspectives on both sides. fair-economics.de
AFRICA:
Europe is turning to Africa for gas as an alternative to Russia: Africa's natural gas reserves are huge and countries like Algeria have pipelines connecting to Europe, but exports remain low. A new liquefied natural gas project off Africa's west coast is only 80 per cent complete, but the prospect of a new energy supplier has already drawn visits from the leaders of Poland and Germany. The first field, near the Senegalese and Mauritanian coasts, is expected to contain around 425 billion cubic metres of gas, five times more than gas-dependent Germany consumed in all of 2019. But production is not expected to start until the end of next year. alljazeera.com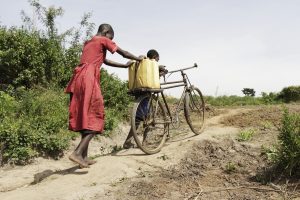 Dramatic famine in the Horn of Africa: The dramatic consequences of the climate crisis and the war in Ukraine are hitting the people in the Horn of Africa with full force. Refugees and internally displaced people in particular are suffering, but also the people who have taken them in, emphasises UN Refugee Aid on the occasion of yesterday's World Food Day (16 October).
fair-economics.com
Ukraine wants to deepen cooperation with Africa: Ukraine wants to support Africa with grain, agricultural technology and in education, said Ukrainian Foreign Minister Dmitri Kuleba in a virtual press conference at the end of his visit to Africa. He had cut short his trip early because of Russian attacks on Kiev. Kuleba announced a Ukraine-Africa summit for the first half of 2023. In addition, the President of the African Union, Macky Sall, was to visit Kiev soon. rtl.de
Burkina Faso: Eight months after the last coup d'état, the military had couped again a week ago. Now a national assembly is to take place. derstandard.at
Kenya wants to use Tanzania's gas resources to dominate the East African LPG market: The Kenyan government wants to use a planned 600 km natural gas pipeline project worth $1.1 billion to lower the cost of cooking gas for its citizens. qz.com.
Lesotho: Populist Party in Lesotho wins most seats in elections but falls short of majority. reuters.com
Nigeria: Elections are coming soon in the West African country of Nigeria. The opposition hopes to return to power – but it is tearing itself apart. A troubled election campaign looms. taz.de
MORE KNOWLEDGE:
Environmental Social Governance in executive board remuneration: In the current executive board remuneration systems, 80 per cent of the DAX 40 companies have anchored ESG criteria in the short-term variable remuneration (bonus) and 45 per cent in the long-term variable remuneration (long-term incentives or LTI for short). This anchoring varies greatly depending on the remuneration component. Most European investors see the consideration of ESG criteria in executive board remuneration as an effective instrument to achieve climate-relevant goals more quickly. humanressourcesmanager.de
20 per cent of sales in green transformation: The Solvay boss demands "unstoppable ambition in sustainability" from her teams. She sees the green transformation as a business opportunity with strong returns.When chemist Ilham Kadri took over the leadership of Belgian chemical group Solvay in 2019, the brief was clear: after years of stagnation and a lack of vision, she was to give the company, founded in 1863, a perspective for the future. In spring 2022, this resulted in the culmination so far: Solvay will be split up and focus on businesses that pay off on sustainability and climate protection. handelsblatt.com
How microbes replace cows: The start-up Those Vegan Cowboys wants to produce five times more milk from one hectare of grass than a cow – and make vegan cheese. Because cheese has a higher CO2 footprint than that of pork or chicken. The method is called precision fermentation: microorganisms produce cow's milk proteins. enorm-magazin.de
Kazakhstan: The new raw materials supplier for Germany? n-tv.de
Germany Lakes and Rivers: In Germany, 90 per cent of the waters are in poor condition. deutschlandfunk.de
Australia: Indigenous people to be given a voice in parliament by referendum. tagesspiegel.de
THE LAST:
Valuable scrap: Billions of smartphones are improperly disposed of: Around 5.3 billion mobile phones and smartphones will be discarded in the current year, according to findings by the recycling association WEEE. If they were stacked on top of each other, it would make a phone tower about 50,000 km high. According to WEEE, many people are unaware of the valuable raw materials the devices contain, including gold, copper, silver, palladium and rare earths, which can be recycled. However, while far too few of the discarded devices are actually recycled, large quantities of new devices are added every year. In 2022 alone, small electrical items such as mobile phones, electric toothbrushes, toasters and cameras manufactured worldwide are estimated to weigh a total of 24.5 million tonnes – four times the weight of the Great Pyramid of Giza. heise.de
All images, unless otherwise stated: pixabay.com
You are receiving this newsletter because you are interested in environmental and sustainable issues.