FAIReconomics Newsletter week 52
Bundestag passes reform of EEG: The reform of the Renewable Energy Sources Act (EEG) was passed by the Bundestag last week. The governing parties voted in favour of the controversial draft by 357 votes to 260. The aim is to create better conditions for the expansion of wind and solar power plants, but this is not enough for the opposition, especially the Greens. Oliver Krischer, vice-chairman of the Greens' parliamentary group, said that the lack of expansion targets was an indictment. The amendment does not even begin to live up to its claim. After long negotiations, the CDU, CSU and SPD reached an agreement last week on the remaining points of the reform of the Renewable Energy Sources Act (EEG). These include regulations on the continued operation of older solar and wind power plants, which will soon no longer receive subsidies. The EEG reform is to come into force on 1 January. spiegel.de , zeit.de
Federal Ministry of Economics kept expert report under lock and key: The government has approved the public-law contract on compensation payments to lignite companies. But one day before this decision, the Federal Ministry of Economics released an expert opinion that had been kept under lock and key for a year and that served as a basis for the decision on the coal phase-out law. According to the study, which was finally released on Tuesday, the impending resettlement of five localities in the Rhenish mining area could have been averted. According to the report, the coal phase-out could have been significantly cheaper. According to the report, about one third of the lignite in Garzweiler II could remain underground – if the recommendations of the so-called Commission for Growth, Structural Change and Employment were implemented. Opposition politicians see the public misled by the minister and demand his resignation rp-online.de , spiegel.de ,watson.de
Two thirds of Christmas trees are contaminated with pesticides, according to investigations by the environmental organisation BUND. Laboratory tests found residues on 14 of 23 trees in Mecklenburg-Western Pomerania. Trees from two DIY stores in Rostock and Schwerin were also affected. zeit.de
Supply chain law does not come for the time being: In the dispute about the supply chain law, the Grand Coalition has got itself into a mess. The law is supposed to curb child labour and starvation wages at foreign suppliers. The main point of contention is the possible civil liability of German companies in the event of a violation. The law aims to oblige German companies to guarantee that foreign suppliers comply with minimum social and ecological standards. At the last cabinet meeting, the law was not on the agenda.  lr-online.de
Central banks have recognised green issues and climate protection: Central banks worldwide are also giving greater consideration to climate protection in their investments, as an international survey of central banks has now revealed. Around 88 percent of the respondents were planning or had already taken steps to apply criteria for sustainable and responsible investment in parts of their investment portfolios, the central bank network NGFS reported on Tuesday. About a third of the participants also monitor the carbon footprint of their investments. About 15 per cent of respondents said they also publish this. Meanwhile, the European Central Bank (IEB) could also play an important role in the fight for a green European continent.  There are many indications that the monetary guardians will also see the fight against climate change as part of their mission in the future. handelsblatt.com , ngfs.net , derstandard.at (IEB)
Record prices for CO2 certificates: The price of CO2 certificates in European emissions trading continues to rise. One certificate entitles power plant operators and parts of industry and aviation to emit one tonne of carbon dioxide. After the decision of the European Council on a stricter climate target, the price for one tonne of pollution rights has meanwhile shot up to 32 euros. faz.net
Germany to become hydrogen world champion: Federal Economics Minister Peter Altmaier wants to use public funds to build a value chain around hydrogen. The EU Commission supports this. 22 EU states and Norway have joined the initiative "Important Project of Common European Interest" (IPCEI). IPCEI funding thus becomes the central European industrial policy instrument. handelsblatt.com
---
On our own business:
To all our readers, we wish you a peaceful Christmas and a happy New Year 2021. May you all find some distance from the challenges of this year and find strength for the New Year 2021. 
Please stay healthy!
Your FAIReconomics Editorial Team
The next issue of our newsletter will be published on 11 January 2021.
---
BUCHTIPP DER WOCHE: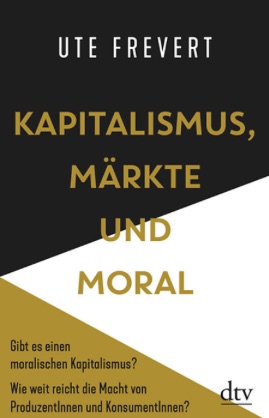 Kann Kapitalismus moralisch sein?
by Ute Frevert
The capitalist economic system has little or nothing to do with morality. Its excesses – exploitation, greed, speculation – are opposed by ethical values such as justice, empathy and solidarity. It is up to politics and society to enforce these values. Ute Frevert spans the spectrum from Adam Smith and Karl Marx to Pope Francis, from the labour movement to the social market economy and the Fridays for Future protests. She shows that moral sentiments and critical-conscious consumption are the political driving force that can challenge and transform capitalism again and again. dtv.de
---
Timber scandal: According to a study, illegal timber from Russia has also reached Germany – despite sustainability labels.. spiegel.de
Stadtwerke München: Climate activists demand exit from drilling platform in the Barents Sea. sueddeutsche.de
Northstream 2: The US Congress has passed new, far-reaching sanctions against Nord Stream 2. handelsblatt.com
EU wants greener digitalisation: With the pandemic, global data traffic has increased sharply – which also has an impact on the climate. . tagesschau.de
Exxon: Announces new climate targets. handelsblatt.com
Parcels in online trade: CDU wants to make parcels more expensive when bought online – for the good of city centres. . rnd.de
Ozone hole: 18 million square kilometres – never since records began have the dimensions of the ozone hole over the South Pole been so large in December. dlr.de


The seventeeen goals Magazin provides inspiring stories about how people are moving the world and shows how everyone can contribute to achieving the Sustainable Development Goals.
Sustainable investment: Why it pays to invest your money fairly : With money it is possible to shape society and the environment. That is why this sector is a great lever for change – and everyone can contribute to it! We explain the how, what and why of sustainable investment. 17goalsmagazin.de
MOBILITY:
Defeat devices illegal: The ECJ has ruled that carmakers may not use defeat devices that manipulate exhaust emissions. This is now also putting German authorities under pressure: the ECJ's decision could lead to millions of diesel cars having to be recalled or even decommissioned in the medium term, according to the German environmental aid organisation Deutsche Umwelthilfe. zdf.de 
Tesla factory can benefit German car industry: A year ago, the Tesla story between the state of Brandenburg and Tesla began in Grünheide.E-cars are expected to roll off the assembly line at the factory from the summer of 2021, provided the dispute over a dismantling guarantee sum is resolved – currently, construction work is at a standstill. Car expert Dudenhöffer believes the project could benefit the German car industry. Meanwhile, the Higher Administrative Court of Berlin-Brandenburg ruled on complaints by nature conservationists, until then no more trees may be felled.  rnd.de , faz.net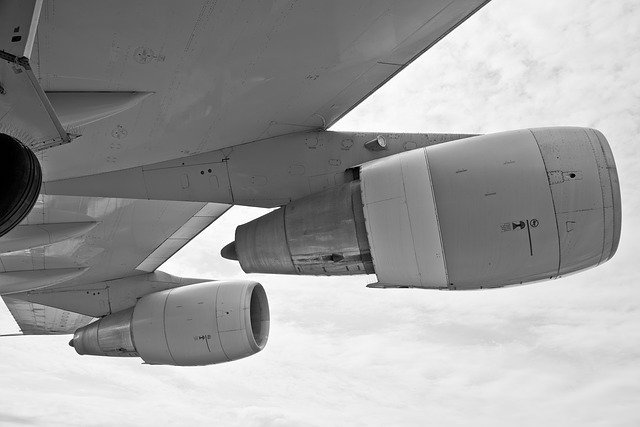 Flying still far from climate-friendly: Flying is one of the most climate-damaging forms of transport. The industry has recognised this and is taking countermeasures. It will be some time before marketable alternative aircraft propulsion systems play a bigger role, and it is unclear whether these technologies will solve all the problems  klimareporter.de
Community of interest founded: Daimler, Iveco, Volvo, OMV and Shell have founded the interest group H2Accelerate, in which they want to cooperate on questions of hydrogen mobility. eurotransport.de

Saying goodbye to diesel: Europe's truck manufacturers want to stop producing diesel trucks in 20 years. That is the promise of the leading companies – and they are making demands on politicians. spiegel.de
Synthetic fuels: According to the German government, it is necessary to produce electricity-generated fuels in a gaseous or liquid state on the basis of renewable electricity and to use them where electrification is technically hardly possible or uneconomical. Otherwise, the goal of making transport largely greenhouse gas neutral by 2050 cannot be achieved, according to the answer (19/24942) to a minor question (19/23994) of the FDP parliamentary group. According to its own statements, the Federal Government will therefore introduce an ambitious greenhouse gas reduction quota (GHG quota) by 2030. In principle, according to the federal government, synthetic fuels can offer ecological advantages if they are produced from sustainable renewable energy sources and are used in areas where ecologically more advantageous options are not available. The answer states that the high energy and resource requirements for the production of synthetic fuels are ecologically disadvantageous.
LAST WEEK IN THE BUNDESTAG

Benefits of hemp: The potential of the useful hemp plant is the focus of a small question (19/24964) by the FDP. The Liberals want to know from the federal government, among other things, how large the area of commercial hemp cultivation is in Germany and whether the potential of the plant has been assessed in terms of its contribution to biodiversity in agriculture.
FDP wants CO2 storage: In a motion (19/25295), the FDP parliamentary group argues in favour of using the possibilities of geological CO2 storage and thus activating an additional CO2 saving potential of five percent compared to the 1990 level. According to the FDP parliamentary group, the 55 per cent target agreed upon by the EU heads of state and government in December 2020 could thus become a 60 per cent target.According to the applicants, the federal government should therefore support the removal of CO2 from the atmosphere and its subsequent safe geological storage. The FDP parliamentary group refers to different processes, namely the DACCS process, in which CO2 is filtered directly from the air and then stored geologically, and the BECCS process, in which energy is extracted from biomass, whereby the CO2 produced during combustion is captured and stored. These technical possibilities played no role in the negotiations on the new EU climate target so far, regrets the FDP parliamentary group.
Experts want support for biosphere reserves: Environmental experts have called on the federal government to become more involved in biosphere reserves and thus contribute to the protection of biodiversity. Better information is also needed for the many people who seek recreation in the biosphere reserves in Corona times, they said on Wednesday, 16 December 2020, in a public expert discussion in the Committee on the Environment, Nature Conservation and Nuclear Safety. The 16 German Unesco biosphere reserves are "a network that is unparalleled in the world", said Michael Succow, Professor Emeritus of Landscape Ecology at the University of Greifswald, in the expert discussion chaired by Committee Chair Sylvia Kotting-Uhl (Bündnis 90/Die Grünen). It is important to reconcile the idea of conservation with nature tourism. When masses of visitors arrive, the reserves are overwhelmed, especially if they do not have their own rangers. bundestag.de
Warning against Sustainable Finance: In the Finance Committee, representatives of several parliamentary groups warned against excessive burdens on small and medium-sized businesses through "Sustainable Finance". With "Sustainable Finance", the financial markets are to be more strongly oriented towards sustainability criteria. At the committee's meeting on Wednesday, chaired by Katja Hessel (FDP), the head of the Federal Government's Sustainable Finance Advisory Board, Karsten Löffler, reported on the board's work. Löffler explained that the advisory board, which consists of 38 members from the financial sector, the real economy, civil society and academia, as well as observers from associations and the Bundesbank, intends to present its report to the Federal Government in February 2021 with recommendations on strategy development. The financial sector has a great interest in the creation of European standards for sustainable finance. Germany must become more involved at the European level, Löffler demanded. A number of neighbouring countries had already published their strategies. Sustainable Finance is not an end in itself, but should put the financial sector in a position to "best accompany and finance the transformation of the economy". bundestag.de
Federal Government responds to CO2 prices: The German government expects the newly introduced CO2 pricing in the heating and transport sectors to lead to a significant decrease in CO2 emissions. According to the answer (19/24929) to a minor question (19/24335) of the FDP parliamentary group, total savings of up to 3.1 million tonnes of CO2 can be expected in 2025. In 2030, the savings should amount to 7.7 million tonnes. According to the answer, the CO2 price will increase the price of oil and diesel by 7.9 cents per litre, petrol by 7 cents per litre and natural gas by 0.6 cents per kilowatt hour from 1 January 2021. The German government says it plans to introduce an ambitious greenhouse gas reduction quota (GHG quota) by 2030. This will take into account "all options for increasing the share of renewable energies in fuels, including hydrogen-based options" and contribute to CO2 reduction in the transport sector. The federal government's deliberations on this point have not yet been completed.
TAKEN LITERALLY

"We found that of just these more than 2,100 species, more than 70 per cent of the species studied are in decline, Germany-wide, and that this species decline has led to a reduction in biodiversity on these five by five kilometres of an average of two per cent per decade, so we have lost about six per cent in species richness per five by five kilometres in Germany over the last 60 years."

David Eichenberg, coordinator of the study on biodiversity research at the German Centre for Integrative Biodiversity Research, the clarity of this study result surprised him himself, the researcher told Deutschlandfunk. Especially that not only rare but also common plant species were threatened. There were indications that climate change was affecting some species, but also that intensification in agriculture and forestry was playing a role, as was land use. In order to prevent a further loss of species, there would be a need for large-scale solutions in the common agricultural policy, but also for agricultural subsidies for farmers who use little fertiliser. deutschlandfunk.de
AFRICA
Continent in turmoil: Not that the forecasts for Africa are particularly rosy. The simultaneity of pandemic(s), climate change and the crisis of the growth model are still heard as dreams of the future here, but in Africa they are reality. In addition, there is a political backlash in many countries. Corona came at the right time for some heads of state to bully civil society or to organise a questionable re-election. zeit.de
UN's COVAX programme aims to help Africa with vaccinations: Besides technical challenges with storing and transporting the Corona vaccines, there are also financial ones. It will only work with international help. The Covax programme of the United Nations (UN) offers hope. More than 90 developing countries, but also rich countries like Germany, have already paid into the fund. Together, they have a better negotiating position with the vaccine manufacturers. Two billion US dollars are to be raised by the end of 2021, several hundred are already in the pot – as are the first commitments from manufacturers. It should be enough to vaccinate at least 20 percent of the population in Africa.
tagesschau.de
Constant threat: In many African states, violence by militant Islamists is on the rise – and the pandemic is exacerbating the situation. fr.de
Call for support for urban growth in Africa: In order to shape the massive urban growth in Africa and to secure the supply of the urban population, new sources of financing, close cooperation with local actors and tailor-made, integrated approaches to action are needed, according to experts. By 2050, the degree of urbanisation in Africa is predicted to increase to an average of 60 percent, which would correspond to a total urban population of 1.5 billion people, emphasised geographer Rainer Rothfuß at a public hearing of the Committee on Economic Cooperation and Development on Wednesday. Against this background, supporting administrations with forward-looking urban planning expertise is of particular importance. But rural development must also be given a new dynamic, for example through land tenure reforms and the expansion of transport infrastructure. Martin Dirr of the Deutsche Gesellschaft für Internationale Zusammenarbeit (GIZ), like many other experts, focused on informal settlements and sectors, which in many cases absorb population growth and are of great importance for the supply of the population and jobs. It does not help to demolish the settlements of the poor and build new housing, Dirr said. What is needed are integrated concepts as well as sustainable and viable financing concepts and more efficient structures in the municipal administrations. bundestag.de
Africa expert: "I fear a huge bloodbath in Ethiopia "Expert Martin Plaut on the complex background of the conflict in the Ethiopian region of Tigray. wienerzeitung.at
Glaciers are receding: Glaciers and snow in Africa, that was rather an unbelievable fairy tale for the European world, which rather regarded Africa as the hot continent. Now reality is about to set in, as the days of the three glacier remnants on Mount Kenya, the Ruwenzori Mountains in the border area between Congo and Uganda and, of course, Kilimanjaro seem to be over. derstandard.at
Boko Haram: Releases students. dw.com
Facebook: Fake campaigns in Africa attacked each other. Several networks of inauthentic accounts targeted people in Africa, according to Facebook. They were controlled from Russia and France. heise.de
MORE KNOWLEDGE
Plastic recycling -Converting into high-value chemicals: The low price of oil makes it unattractive to recycle plastics such as polyethelene. Yet plastics are light, robust and cheap. Now Swedish researchers have converted polyethylene bags, films and bottles into succinic acid, glutaric acid and adipic acid with the help of microwaves and nitric acid. faz.net
Consumption instead of contemplation: Why we give so much and so expensively at Christmas. On average, Germans plan to spend about 250 to 500 euros on Christmas presents this year, as several studies show. Giving each other presents at Christmas is a historically quite new tradition that goes back to the reformer Martin Luther. "Many people overestimate what kind of gifts others expect from them," says consumer researcher Prof. Ingo Balderjahn. rnd.de
Harvard researchers want to investigate the possibility of artificially cooling the planet.  "Scopex", as the project is called, is intended to raise a balloon to an altitude of 20 kilometres, where it will release small amounts of the mineral calcium carbonate, which is supposed to reflect solar rays back into space. Then the balloon is to fly through the air mass in which the particles have dispersed and analyse the chemical and physical processes that take place in the artificial veil. But there is great doubt among researchers whether this will work.  derstandard.at 
Mount Everest: Researchers find microplastics on the world's highest peak.businessinsider.de
Hydrogen: Cavern storage near Rüdersdorf. solarify.eu
McDonalds: Not only fries, but also electricity. Fast-charging pillars at the burger roaster e,fahrer.chip.de
Corona destroys the forest: Nature suffers because of the many people.  badenertagblatt.ch
THE LAST:
Game consoles are energy guzzlers. Some will find entertainment electronics under the Christmas tree, Sony and Microsoft have the Playstation 5 and Xbox Series X on offer…. But the new enterainment game displays are real energy guzzlers. Above all, the higher resolutions and frame rates have an impact on the energy balance. spiegel.de 
All images, unless otherwise stated: pixabay.com
You are receiving this newsletter because you are interested in environmental and sustainable issues.