Johnson calls for results: The world climate conference COP26 in Glasgow has now been running for a week, in the second week British Prime Minister Boris Johnson expects further tough negotiations – and urges results. "COP26 has one week left to deliver for the world, we must all pull together and head for the finish line," Johnson said in London. He said there had been "pledges to reduce carbon and methane emissions, end deforestation, phase out coal and provide more finance for the countries most affected by climate change". "But we must not underestimate the task of keeping the 1.5-degree target alive," the British prime minister said. "Countries must return to the negotiating table this week ready to make the bold compromises and ambitious commitments that are needed," he urged. Meanwhile, a global day of action saw tens of thousands of people demonstrate in Glasgow alone on Saturday. Elsewhere in the world, many people also came together for climate demonstrations. A "Tribunal of the Peoples" was launched at a counter-summit to the World Climate Conference, the four-day "People's Summit". This wants to sit symbolically in judgement on the climate policies of most states and the United Nations. tagesschau.de , tagesspiegel.de , handelsblatt.com , dlf.de
COP26 and climate aid for developing countries: At the Copenhagen climate conference more than ten years ago, the industrialised countries promised to pay climate aid of 100 billion dollars to the poorer countries. This sum was to be reached by 2020. As of this Wednesday, the sum has almost been reached. Nevertheless, there is frustration among the world's least developed countries, the so-called LDCs: "We cannot wait any longer," says Sonam Phuntsho Wangdi, a government representative from Bhutan and spokesperson for the LDCs. "The lack of funds is costing lives and livelihoods." LDCs are among the critical voices at UN climate conferences because the consequences of climate change hit them particularly hard. In this context, the Minister for Development Cooperation, Gerd Müller, criticised the results of the negotiations so far. "The emerging decisions are not sufficient to achieve the 1.5 degree target.- The offers of support for developing countries, even if they are fully implemented, are also absolutely insufficient to adapt to the climate change that is already taking place." spiegel.de , rnd.de (Müller)
38.4 gigawatts, that was the output of coal-fired power plants that China brought online in 2020, three times as much as the entire rest of the world combined.
Billion-euro peaks for coal phase-out: This is how Germany wants to make up for the job losses: The pace of investment is likely to determine whether the new traffic light coalition can bring the phase-out forward. The federal government's aid for regions affected by the coal phase-out is slowly getting underway. So far, seven projects with a volume of 80.5 million have been launched as part of the financial aid, according to a report by Peter Altmaier, the acting Economics Minister, for the federal cabinet. A total of 175 projects with a volume of 3.01 billion euros have been confirmed. focus.de
Climate researcher: Global warming of 2.7 degrees would be "another planet": Renowned Swedish climate scientist Johan Rockström has issued an urgent warning about the threat of drastic global warming that the world is heading towards with its current plans. "At 2.7 degrees, we would be entering uncharted territory. We would be living on a different planet than today," said the director of the Potsdam Institute for Climate Impact Research in Glasgow. heise.de
Methane emissions to be drastically reduced: Methane emissions are to be drastically reduced by 2030, according to the agreement reached at the World Climate Summit. To achieve this, the EU states would have to fundamentally change agriculture – and consumers would have to change their diet. The future government in Berlin is likely to play a pioneering role. It faces the challenge of reducing the livestock population and at the same time securing the livelihood of cattle farmers to some extent. According to experts, this can only be achieved through higher prices for milk and meat. tagesschau.de
How climate change affects harvests: Climate changes are calculated in elaborate model calculations. Climate change affects plant growth in many areas. Climate researchers have used models to calculate how climate changes affect the yields of maize, soya, wheat and rice. The new results are more accurate than the previously known results and also contain stronger negative statements.  For maize in particular, they expect serious yield losses within the next twenty years. Things look better for wheat: It could benefit from additional cultivation areas and more CO2in the atmosphere. wissenschaft.de
BOOK TIP OF THE WEEK:
Deutschland in der Klimakrise
What was missed and what needs to be done now
Climate change is here. It was by no means sudden and unexpected, because science has been warning for decades that politics should have taken countermeasures long ago. But unfortunately, they have not lived up to their responsibility, neither internationally nor nationally.
Most citizens want more climate protection, but are we really ready for the necessary change? Our way of life and economy are too energy-intensive and not sustainable enough. The climate crisis is a social crisis. Why is Germany not on track to meet the 1.5 degree target? What has been missed in climate protection and, more importantly, what should be done now to turn the tide?
In addition to the energy turnaround, a change in mobility, agriculture, nutrition, consumption and resource use is also part of the climate turnaround. Resignation would be the worst of all alternatives, because each of us can do something against climate change. And every tonne of greenhouse gas that is not emitted counts. oekom.de
---
Red-Green governed states: Want to relieve tenants of CO2 price. spiegel.de
Oil companies: Forced to rethink. tagesschau.de
Ship propulsion of the future: Ammonia instead of gas. wiwo.de
KfW: Environmental technologies in Germany are key markets. fair-economics.de
Federal Environment Agency: Recommends end to commuter allowance spiegel.de
Financial sector: Indispensable for green restructuring. handelsblatt.com
Greenpeace: The new federal government must urgently reorganise federal responsibilities to protect and preserve the natural foundations of life. fair-economics.de
---
The

seventeeen goals magazine tells inspiring stories about how people move the world and shows how everyone can make a contribution to achieving the Sustainable Development Goals.
Sustainable investment: Why it pays to invest your money fairly: With money it is possible to shape society and the environment. That is why this sector is a great lever for change – and everyone can contribute to it! We explain the how, what and why of sustainable investment. 17goalsmagazine.de
---
PODCAST OF THE WEEK:
How farmers and divers protect the Baltic Sea
Too much rubbish, too much noise, too much traffic – the Baltic Sea has many problems. And it is over-fertilised: for decades, conventional agriculture, shipping and sewage treatment plants have been dumping substances into the sea that do not belong there. What is being done about it? detektor.fm
---
MOBILITY: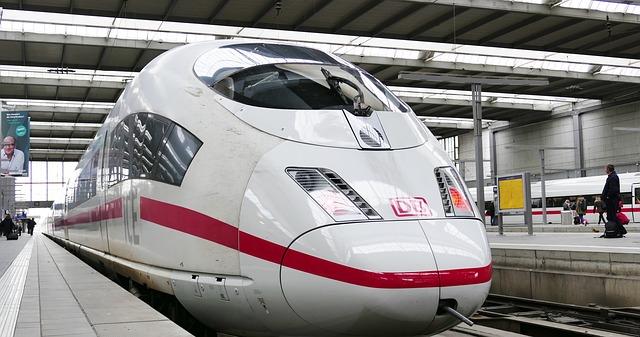 Breaking up the railway into operations and network: Germany is discussing breaking up its railways into rail network and operations. This was triggered by a report in Der Spiegel according to which the traffic light parties were already talking about this in their coalition negotiations. The passenger association Pro Bahn is in favour, as is the Monopolies Commission. Trade unions and the Left Party were vehemently against it. Deutsche Bahn (DB) itself remained silent. berliner-zeitung.de
Mobility: How life in the countryside works without a car. Rural residents who consciously do without a car report on how they manage their everyday lives – and whether it pays off. derstandard.at
Electromobility: Europe is threatened by a battery bubble. Europe is spending billions to promote the development of a domestic battery industry. There is a threat of huge overcapacities. Not all projects will survive. handelsblatt.com
CO2 price for shipping: The Climate Vulnerable Forum (CFV) , which represents the most vulnerable countries, called for a carbon2 price in shipping at the COP26 conference. The demand is part of the Forum's "Dhaka-Glasgow Declaration". The small island states, which are particularly threatened by rising sea levels, joined this demand at the Paris climate summit, where they had already pushed for the 1.5 degree target to be included in the agreement together with other countries particularly affected by climate change. They feared that a warming of two degrees would destroy their territories. klimareporter.de
Smart mobility: Smart is the magic word when it comes to the mobility of the future. The Federal Ministry for Economic Affairs and Energy understands "smart" to mean: "the ICT-based networking of people, vehicles and infrastructure, which in this way automatically exchange important information with each other". By this, the policy means the use of IT and telecommunications – on water, on land on roads and on rail. Being smart is important to master the mobility transition and to achieve the strict EU climate targets. vdi-nachrichten.com
Shell is expanding its e-charging network in Germany: By 2030, the oil company wants to expand the filling station network to 3000 points at 1000 Shell stations. The German market plays a key role for the company. wiwo.de
HYDROGEN:
Manure and plant matter – conversion to hydrogen: A demonstration plant proves that biogas from manure and plant residues can be a worthwhile feedstock for high-purity hydrogen. A special chemical process makes it possible for this conversion to have an efficiency of 75 percent and also be competitive in terms of cost. "We can also produce decentralised hydrogen from real biogas on a large scale. All it takes is a little space for our plant," says project manager Gernot Voitic. According to the researchers, this decentralised production of hydrogen could also help make hydrogen cheaper. wissenschaft.de
Industry restructuring: Industry and politics see "green hydrogen" as a central element of a climate-neutral economic system. The EU and the Federal Republic of Germany are investing billions in the development of a hydrogen infrastructure. But experts disagree about how quickly green hydrogen will be usable in sufficient quantities. zdf.de
IG Metall wants a viable hydrogen infrastructure: IG Metall is calling on the future German government to build a viable and sustainable hydrogen infrastructure. "In order to achieve climate neutrality, we do not need de-industrialisation, but rather we need to occupy the fields of the future," explains Daniela Jansen, who is putting the issue on the agenda with politicians and companies on behalf of IG Metall. In order to achieve this, the union has set out eight demands: Increase electrolysis capacity to 10 GW by 2030, set quotas for the expansion of green hydrogen and support the expansion of domestic hydrogen production, promote lead markets for hydrogen ramp-up, expand renewable energies, build infrastructure expansion of pipelines and grids, do not forget education and training, involve employees in innovation processes, and protect more expensive hydrogen production with suitable political instruments. ig-metall.de
Car managers back hydrogen: German carmakers are sticking to hydrogen: in a study, 80 percent of the automotive managers surveyed answered that hydrogen-powered vehicles are better for the environment and cleaner than electric vehicles. Far fewer, however, have hydrogen cars or their components in their product portfolio at all. efahrer.chip.de
Hydrogen-powered bicycle designed: Designers from the Netherlands have created the world's first hydrogen-powered cargo e-bike. Instead of a battery, it has a small hydrogen tank from which a fuel cell generates electrical energy for the e-motor. The concept should make future e-bikes lighter and enable charging in only ten minutes. efahrer.com
Hemmingstedt: Cavern suitable for storing green hydrogen. boyens-medien.de
Morocco: Diplomatic disagreements – No green hydrogen from Morocco. ndr.de
LITERALLY
First of all, I don't find this black and white view of success and failure in Glasgow very helpful. On the one hand, we see, for example, that many, many people are coming together for the first time, looking each other in the eye after a long pandemic, especially from civil society, and fighting together for climate justice. That is very, very important, and what exactly happens diplomatically is of secondary importance. We see that facets and parts of this conference can be very helpful.
Luise Neubauer, climate activist at Fridays for Future, said that the bottom line is that governments keep coming to summits, sending out promises to the world, then not keeping them, then coming back and instead of talking about what needs to be done to keep promises, sending out new promises to the world, which everyone actually knows will not be kept either. deutschlandfunk.de
AFRICA
Okavango Delta: Will it succeed in preserving the World Heritage Site? Angola, Botswana and Namibia are working together to protect the wetland and the river. But is the balancing act between nature conservation and economic development possible? riffreporter.de
Development aid in Africa: Volunteering in Africa is popular among young people. Rwothomio Gabriel of No White Saviors says: Such visits do not help, but cause a lot of damage. ze.tt.de
Bartholomäus Grill has been reporting from Africa as a journalist for decades: China is on its way to becoming the superpower of the 21st century, it is already an economic world power. And as such, China naturally acts in its own interest. China is hungry for raw materials, its own economy is growing fast, and at the same time the country needs new sales markets. So China is flooding the African markets with its cheap goods. At the same time, however, the Chinese have pushed ahead with many infrastructure measures, they have built airports, ports, railway lines, hospitals and much more. One thing is certain: The Chinese have achieved more economically in the last 20 years than Western development aid has done in 60 years.
ausgburger-allgemeine.de
Africa's climate saviour "cloud forests" store lots of CO2: the difference is clearly visible on satellite images. In Kibale National Park in southwestern Uganda, more trees are growing today than in 1995. The climate benefits more from these "cloud forests" than many believe. In Glasgow, more than 100 heads of state and government pledged to step up the fight against deforestation. Brazil, home of the largest, ecologically important Amazon rainforest, is causing a stir. Little is said about Africa's "green lungs". Yet they are increasingly threatened and, as a new study surprisingly shows, in the mountain regions they are even more effective carbon reservoirs per hectare than the Amazon. n-tv.de
War in Ethiopia comes to a head: On the first anniversary of the Tigray conflict that began in Ethiopia on 4 November 2020, the situation in the country is coming to a head. The conflict, which began on the part of the Ethiopian government under Prime Minister Abiy Ahmed as a "rule of law operation" against the Tigray People's Liberation Front (TPLF) in the north of the country, had already spread to the neighbouring regions of Afar and Amhara at the beginning of August this year. Now, last Saturday, the TPLF made territorial gains by capturing the strategically important towns of Dessie and Kombolcha, putting the Ethiopian government on the defensive. Although Abyi Ahmed initially denied the territorial gain, a nationwide state of emergency lasting six months was declared shortly afterwards. deutsche-afrika-stiftung.de
Kenya: Borrowers must put up additional collateral if the value of loan collateral, especially land and buildings, declines during the loan period to cover a default. Kenyan borrowers with collateral that has fallen in value will now have to put up additional collateral as banks look to tighten lending conditions. It is estimated that over $37.1 billion worth of securities owned by major banks are tied up in real estate and it is reported that the value of some properties has declined. theeastafrican.co.ke
South Africa: The ANC party, the party of the late anti-apartheid leader Nelson Mandela, has received less than 50 per cent of the votes cast in the local elections. The African National Congress (ANC) received 46.04 per cent of the vote, the Electoral Commission announced. This is the worst result for Nelson Mandela's historic party, which has won every election with an absolute majority since the first democratic elections in 1994. Not only did voters not support the ANC, most did not even bother to vote. Although election day was declared a public holiday, turnout was 47 per cent of registered voters, more than 10 per cent lower than in previous elections. africanews.com
"We can't eat coal, we can't drink oil, we can't breathe natural gas": Vanessa Nakate often feels she has to represent an entire continent – as one of the few African activists at climate conferences like the COP. "The climate crisis disproportionately affects women and girls. I come from a society where girls' roles and responsibilities are strictly defined. Women are responsible for growing fields and farming. They walk long distances to fetch water for their families. When the harvest fails, it is their work that is destroyed. They then have to find other ways to provide for their families. At the same time, boys are favoured in many areas of society, education for example. When there is no money due to a lack of crops and children can no longer be sent to school, it is the girls who are the first to stay at home. And young girls who drop out of school are more likely to be forced into early marriages."  zeit.de
MORE KNOWLEDGE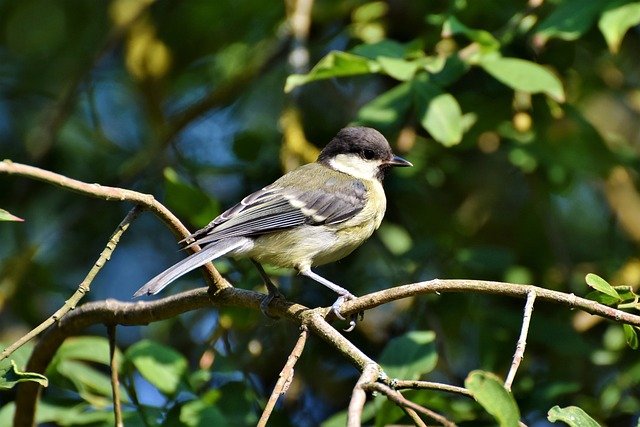 Silent spring: We can also hear species decline. Over the last quarter of a century, bird calls in the neighbourhood have become measurably fewer and more monotonous, as studies have now shown: In Europe as well as in North America, the decline in the number and diversity of birds is also noticeable acoustically.  The "Silent Spring", as environmentalists warned almost 60 years ago, is approaching. Germany is also affected: "In Germany, for example, we have lost large populations of species with characteristic voices, for example skylark and lapwing," says co-author Johannes Kamp from Göttingen University. "These are sounds that make up the experience of spring in the landscape. Agricultural landscapes in particular have become much quieter." scinexx.de
Seagrass meadows are CO2 reservoirs: On many coasts, seagrass meadows cover large areas and provide a habitat for many creatures. They are also a large CO2 reservoir. To thrive so well, the seagrasses need nutrients, mainly nitrogen. Until now, it was believed that the plants absorb nitrogen mainly from the surrounding water and sediment. However, these are extremely poor in nutrients. Now a study by researchers at the Max Planck Institute for Marine Microbiology in Bremen shows that seagrass in the Mediterranean maintains a symbiosis in its roots with a bacterium that supplies the nitrogen necessary for growth. Such symbioses were previously only known from land plants. mpg.de
What makes methane so dangerous: Methane is responsible for a large part of global warming. The greenhouse gas is mainly produced when organic material is transformed in the absence of oxygen. Decaying, rotting and digesting are the main ways it is produced. Two thirds of all methane emissions are not of natural origin, but are indirectly caused by humans: these include livestock farming, the use of fossil fuels, landfills, rice cultivation and the burning of biomass. All of which are dangerous sources of methane. spiegel.de
Researchers: Produce fuel from air and sun. n-tv.de
Forest: Adaptation to climate change is most important task for forest policy. fair-economics.de
Timber construction: The popular spruce is becoming scarce. Can beech replace it? zeit.de
THE LAST:
Facebook and the climate liars: Limiting the spread of disinformation and misleading content around climate change has so far borne little fruit at Facebook. This is the conclusion of a study by Stop Funding Heat. Using a dataset of 195 pages and groups on the social network, the activist group found that climate misinformation receives an estimated 818,000 to 1.36 million views per day on the platform. That is up to 13.6 times more than Facebook says it sends to its "Climate Science Center". heise.de
All images, unless otherwise stated: pixabay.com
You are receiving this newsletter because you are interested in environmental and sustainable issues.