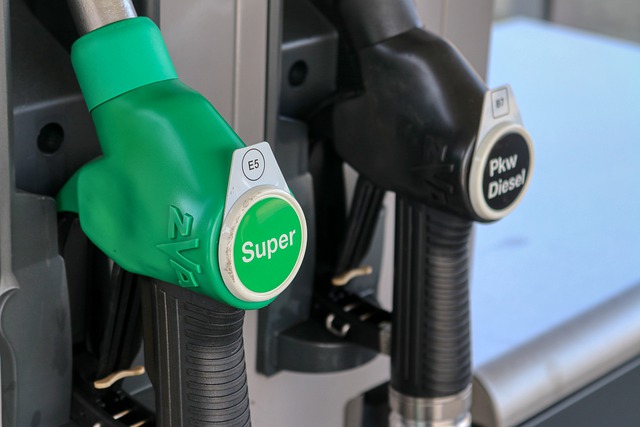 Habeck wants to tighten anti-trust law to get a grip on rising petrol costs:Federal Economics Minister Robert Habeck (Greens) wants to react to the high petrol prices despite the petrol discount by tightening anti-trust law considerably. According to the law, the state should be able to skim off the profits of mineral oil companies even without proof of market abuse and, if necessary, break up the companies. Previously, the FDP had spoken out against an excess profits tax. Federal Finance Minister Christian Lindner (FDP) has spoken out against an excess profits tax on extra profits of petroleum companies due to the Ukraine war. "I can only warn against populism at this point," Lindner said in Berlin on Tuesday. "We don't know if there are excess profits." Tax increases could lead to shortages at the pump, he said. "The shortages would then increase prices even more." spiegel.de , tagesspiegel.de , handelsblatt.com(excess profits tax)
EU Parliament wants to phase out combustion engines, traffic light coalition faces serious conflict: In the fight for more climate protection, the EU Parliament wants to ban the sale of new cars with combustion engines from 2035. A majority of MEPs voted on Wednesday in Strasbourg to allow manufacturers to market only cars and vans that do not emit climate-damaging greenhouse gases from the middle of the next decade. Before such a regulation can come into force, the Parliament still has to negotiate it with the EU states. At the end of the month, the EU states want to determine their position on the ban on the sale of petrol and diesel cars.  Federal Transport Minister Volker Wissing (FDP) opposes the European Parliament's decision. "This does not meet with our approval," he said . He demands that after 2035, combustion vehicles will still be allowed if they can only be fuelled with so-called e-fuels. German Finance Minister Christian Lindner (FDP) also wants the German government to push for corresponding changes at EU level. Otherwise, he said, Germany's approval would be difficult to imagine. This threatens the traffic light government with a serious conflict, because ­representatives of the Greens and SPD defend the decision of the EU Parliament; they do not want any exceptions. welt.de , n-tv.de , taz.de
One hectare of forest

is what every German citizen needs to offset his or her current CO₂ consumption, according to Göttingen forestry expert Christian Ammer. The entire federal territory would be far from sufficient for this, said the forest scientist from Göttingen University. The forests could currently bind about eleven per cent of the annual emissions. "But if we don't get down from 89 per cent, everything else is meaningless." Everyone should contribute to stopping climate change and protecting the forests, Ammer stressed. Fewer car journeys or less meat consumption would help to limit CO₂ emissions. Currently, around 29 per cent of Germany's land area is covered with forest. rnd.de
No commitment on ETS and postponement of CBAM: The European Parliament could not agree on a proposed reform of the EU Emissions Trading Scheme (ETS). A majority of MEPs rejected a planned extension of the scheme to buildings and transport.Initially this would have applied to cement, iron and steel, aluminium, fertilisers as well as electricity, now MEPs have also sent this back to committee. faz.net , solarserver.de
Animal welfare label to come: Federal Minister of Agriculture Cem Özdemir (Greens) has presented key points for a state label that is to become compulsory. The labelling is to have five levels. "Stall" will stand for a husbandry that meets the minimum legal requirements. With "stable+space" the pig should have 20 percent more space, the stable should be furnished more comfortably. "Fresh air barn" means: the pig has 46 percent more space, one side of the barn is open. With "free range", the animal can go outside for at least eight hours a day. In addition, there is the level: "organic". How the animals are transported and slaughtered is irrelevant for the label; this is to be regulated by law. Those who do not comply with the requirements are threatened with fines. taz.de, tagesschau.de
Microplastics in Antarctica: For the first time, microplastics have been detected in Antarctic snow. "It's incredibly sad, but finding microplastics in the fresh snow of Antarctica highlights the extent of plastic pollution even in the most remote regions of the world," said Alex Aves from New Zealand's Canterbury University, who was involved in the study. In 2019, scientists took samples from 19 sites on the Ross Ice Shelf, which covers the southern half of Antarctica's Ross Sea. According to the research, each of the samples contained microplastics and thus non-biodegradable, synthetic polymers in a size range of less than five millimetres. zeit.de
More human rights demanded for supply chains: In an analysis published on Thursday, the "Initiative Supply Chain Act", a coalition of more than 130 civil society organisations, shows how the federal government and companies are looking for alternative sources of hard coal, metallic raw materials and oil from Russia. Increasingly, the focus is on regions such as Colombia or Indonesia, where the extractive industries contribute to massive human rights violations and environmental destruction. The EU's oil embargo further exacerbates this development. Binding rules for the protection of human rights and the environment in supply chains are therefore important, says the initiative. fr.de
---
BOOK TIP OF THE WEEK
Nachhaltiges Design – Herkunft, Zukunft, Perspektiven
Nachhaltiges Design – origin, future, perspectives
Design is an expanding and living discipline. At the same time, design is often entangled in ecological, economic and socio-cultural problems. The more pressing these become, the more relevant is a design that thinks sustainability from the ground up – not as a melodious promise of salvation, but as a rational point of reference in the design process. This book illuminates the origins and future of sustainable design from different perspectives. It traces lines of development from the Enlightenment and industrialisation that are still at work today in the field of tension between sustainability and design. And it makes the social and cultural, the ethical and aesthetic, the economic and ecological dimensions of sustainable design visible. Because without sustainability, the future is not possible, and without design, the future cannot be shaped. oekom.de
---
Solar cell boom: High energy prices and the Ukraine war accelerate the shift away from fossil fuels. focus.de
Controversial environmental foundation in Mecklenburg-Western Pomerania: A lot for gas, little for the environment. n-tv.de
Christian Linder: Wants an honest debate on the return of nuclear power. zeit.de
Wind energy: 200 GW can be produced in Germany. ingenieur.de
Coal: Still the most important energy source in Germany. n-tv.de
Water scarcity: German Environmental Foundation calls for a turnaround in agricultural irrigation and cultivation strategies. evangelisch.de
German Weather Service: Temperatures in Germany rise significantly. zeit.de
Bolsonaro defies criticism: Brazil's President: "We are one of the countries that protects its environment and its forests the most". handelsblatt.com
---
The seventeeen goals magazine tells inspiring stories about how people move the world and shows how everyone can make a contribution to achieving the Sustainable Development Goals.
The Rewilding Europe initiative wants to dare more wilderness again: more bears, bison, beavers, wetlands. For an ecological balance and biodiversity that was once taken for granted. Because nature needs it – and so do people. The rewilding areas already cover around 23,000 square kilometres – that's about the area of Mecklenburg-Western Pomerania. The plan is that more areas will be added and they will also be connected by wilderness corridors so that animal populations can exchange genetic information. 17goalsmagazine.com
---
PODCAST OF THE WEEK
Struggling World Trade – The Limits of Globalisation
The idea of endless growth and peace is increasingly reaching its limits in times of crisis and war – and so globalisation is now being questioned even by those who have hitherto been among its advocates. The search for new forms of international cooperation has only just begun.
---
MOBILITY
Deutsche Bahn summer timetable: Since yesterday, the summer timetable with offers and changes in long-distance traffic is valid for customers of Deutsche Bahn. Two tickets have become more expensive since yesterday, as announced by Deutsche Bahn (DB). However, there are also additional offers such as the Super Sparpreis promotion. A Super Sparpreis ticket for one-way travel from 12.90 euros in 2nd class and from 22.90 euros in 1st class on long-distance ICE/IC/EC trains, depending on availability. utopia.de
Night trains are booming: compared to flying, rail travel is very climate-friendly – and currently more in demand than ever at night. That makes foreign providers happy. Is Deutsche Bahn missing the trend? tagesschau.de
Newer plug-in hybrid vehicles deviate even more from test cycles in terms of fuel consumption than earlier models: For a joint study, the Fraunhofer Institute for Systems and Innovation Research ISI and the non-profit research organisation International Council on Clean Transportation (ICCT) examined extensive data material on the real-life use of around 9,000 plug-in hybrid vehicles from all over Europe. The core result shows: The fuel consumption of the vehicles is on average significantly higher than the official test cycles – and has even increased recently.  fair-economics.de
More charging stations for electric cars? Habeck stops Wissing's plans: Transport Minister Wissing's master plan is meeting with resistance within the government. In view of the uncertainty, the expansion of the infrastructure is stalling. Federal Economics Minister Robert Habeck (Greens) has stopped the draft for a "charging infrastructure master plan" from the house of Federal Transport Minister Volker Wissing (FDP). "The Ministry of Economics has lodged a line reservation," Handelsblatt learned from government circles. The line-item reservation is a veto, a stop sign in the internal procedures of the federal government before a draft law comes to the cabinet, is passed and then goes to the Bundestag. handelsblatt.com
E-mobility: Electromobility will spread strongly in the coming years, especially in Germany. This is the forecast of the Boston Consulting Group in a study presented on Friday. In other markets, however, it will probably take longer. bcg.com
"German Centre for Future Mobility" has no future: The German Centre for Future Mobility, founded by the former transport minister almost a year ago, now no longer has a founding office. heise.de
Opposition asks for taxonomy in shipping: The EU is to become climate neutral by 2050. To achieve this, the Green Deal was drawn up – an ambitious programme that aims, among other things, to ensure that funds flow into ecologically sustainable investments as far as possible in the future. The basis for this is the Taxonomy Regulation, which sets uniform criteria for companies and investors to determine whether an economic activity is ecologically sustainable. This catalogue of criteria has implications for the local shipping industry, writes the CDU/CSU parliamentary group in a small question (20/2134): According to leading German associations, the sustainability criteria for shipping and shipbuilding in the taxonomy planned so far are neither appropriate for the industry nor open to technology, and in part miss the mark when it comes to what is technically feasible.
HYDROGEN
More speed demanded for hydrogen ramp-up:  The industry is demanding more speed from politicians in the ramp-up of the hydrogen economy in Germany. "We would like to invest much faster," said RWE boss Markus Krebber at the Handelsblatt Hydrogen Summit in Essen on Wednesday. But funding applications would "sit for too long".Rapid progress in alternative fuels is more important than ever. But the industry complains about lengthy approval procedures and a flawed concept. handelsblatt.com
Hydrogen in the lignite mining area: Hydrogen should help to speed up the energy transition. Many regions want to jump on the bandwagon – especially in coal regions. There are a few examples in Brandenburg. To bundle projects like these and strengthen synergies, the economic administrations of Berlin and Brandenburg are now funding an online platform that aims to bring together as many producers and consumers of hydrogen as possible. "Our marketplace is like a mixture of a partner exchange and eBay classifieds," explains Oliver Arnhold, Managing Director of Localiser RLI GmbH, which is implementing the project. tagesschau.de
The floating saviours are coming online: Germany is chartering four special ships to make it easier to access the coveted liquefied natural gas LNG. The floating terminals are to be connected to the grid quickly. But this also requires suitable pipelines. In a rush. faz.net
Oil refinery in Schleswig-Holstein relies on green hydrogen: Green hydrogen is considered an important component of the energy transition. Several oil refineries in Germany are already using green hydrogen. In northern Germany, there is a special pioneer project in Hemmingstedt near Heide. ndr.de
Christian Lindner – Hydrogen production from nuclear energy: In an interview, Federal Finance Minister Christian Lindner makes a case for hydrogen production from nuclear energy: "The exit from nuclear energy was wanted by the voters. I would like to remind you that at that time, after Fukushima, it was not the FDP that was elected Minister-President in Baden-Württemberg, but the Greens. It was a kind of referendum on the question of nuclear energy. Today, we take a differentiated view of nuclear energy, but on one point we must also be open to nuclear energy – in the case of nuclear energy for hydrogen production. The dogmatism of relying exclusively on so-called "green hydrogen" produced from renewable energy sources is wrong. We must make rapid progress in converting our economy to hydrogen business models. For this to happen, all colours of hydrogen must be used. That means we also need blue hydrogen, produced from natural gas. And red hydrogen, which is produced from nuclear power. If we in Germany cannot afford a debate on the extension of nuclear energy, we must at least be open to the use of red hydrogen, which is produced, for example, through the use of French nuclear power plants. finanzen.net
Turning the big wheel: Keeping products in the economic cycle for as long as possible, closing material cycles, avoiding waste (including CO2 ) – word has long since spread that Circular Economy is more than "just" recycling. However, the extent of the transformation is only gradually becoming apparent. One, if not the key to closing the loop is energy. With enough renewable energy – preferably stored in green hydrogen – almost anything can theoretically be achieved. But where is all this renewable power supposed to come from? The chemical industry alone would need around 600 TWh of renewable energy for greenhouse gas-neutral production – that is more than Germany's current total electricity demand. At the same time, many are competing for this rare commodity: the steel industry is using hydrogen instead of coke for reduction, and glass, cement and other energy-intensive industries are also examining how they can operate CO2 -free. And heat supply and mobility are also important. And this does not even include heat supply and mobility. process.vogel.de
LITERALLY

 "The reason for the view of many investors is not the risk itself, but that it is difficult to quantify – due to the high degree of individualisation of the projects"

Ulf Oesterlin, founder of Pacifico, an investment company for sustainable investment, is referring to citizen protests. When he and his company contact a municipality to develop a large solar park, it can happen that the administration is initially enthusiastic – and then the project is suddenly put on ice because resistance develops among the citizens. Such resistance is perfectly legitimate in a democratic society. Firstly, it is important to know the reasons for this resistance in order to develop solutions together, and secondly, that the decision-making process follows a clear timetable and transparent criteria. Often, however, the opposite happens: approval processes are stopped without ending them completely. Too often, however, it remains completely unclear when and whether things will ever continue. There are dozens of examples of this in almost all European countries, only the causes are different in each case. What the Germans have in terms of their legal opposition procedures, the Poles have in terms of grid connections and the Spaniards have in terms of grid capacity. wiwo.de
LAST WEEK IN THE BUNDESTAG
Coal in Colombia: Against the background of increasing hard coal imports from Colombia, the parliamentary group Die Linke has raised the issue of human rights violations and environmental pollution in hard coal mining in this South American country in a small question (20/2056). Among other things, the parliamentary group wants to know what effects coal mining has on the living conditions of the local population and how the German government assesses the human rights situation in the region around the El Cerrejón coal mine. According to court rulings, the Cerrejón mining company is responsible for numerous human rights violations, the MPs write in their question. Other questions focus on the impact of coal mining and transport on the environment and climate.
AFRICA
Pipeline construction in Uganda: It is insane in terms of climate policy, but in Uganda a pipeline is soon to transport oil even from the national park. France's energy giant Total is involved. Anyone who still invests in fossil infrastructure such as oil wells or coal mines is a "moral and economic" fool, says none other than UN Secretary-General Antonio Guterres. In fact, if global warming is to be stopped, no more CO2 must be released into the atmosphere as soon as possible. This means that no more petrol or oil can be burnt. Why some companies and governments are nevertheless still betting on even opening up new sources of oil is the subject of this episode, namely the planned "East African Crude Oil Pipeline". tagesspiegel.de
Cooperation with countries in West Africa: The German government, together with its EU partners and the Economic Community of West African States (ECOWAS), is calling on the transition governments in Mali, Burkina Faso and Guinea to return swiftly to democratic order. Military upheavals "that have taken place in recent months, especially but not only in West Africa, are the subject of intense political debate in intra-African discourse, both within the framework of the African Union (AU) and ECOWAS," says the answer (20/2096) to a minor question by the AfD parliamentary group (20/1808). The AU and ECOWAS had suspended the memberships of the states affected by military coups and were intensively engaged in accompanying the political transition processes there. According to the answer, the German government continues to cooperate with West African countries, ECOWAS and the AU within the framework of the networked approach. "The object of this cooperation is also, for example, as a fixed programmatic component of the German G7 Presidency in 2022, the strengthening of democratic resilience and participation, for example through the development and professionalisation of state administrative structures, improved governance, the rule of law, support for a vibrant civil society and security sector reform." Capacity building of relevant state and non-state actors is an important instrument of this engagement.
Cold War 2.1: Africa is once again becoming a staging ground for foreign interests. Russia has military agreements with more than 20 African states, while the US has ignored the continent, especially under Trump. Now there is the bill in the Ukraine conflict. The US Congress passes a "Countering Malign Russian Activities in Africa Act" while the "Global Engagement Centre", the US centre for countering disinformation campaigns, is bustling. In the UN General Assembly vote at the beginning of March, almost half of the African delegates did not agree with the condemnation of Russia for the invasion of Ukraine. Red lights are therefore lighting up in Western capitals. Africa is not only important because of its mineral resources and increasingly also because of its sunshine: the continent also has more than a quarter of all votes in the world parliament. derstandard.at
Putin ready for grain deliveries to Africa: Putin's attack on Ukraine threatens a food crisis in many countries. The African Union now wants to ease export restrictions against Russia in order to avert a famine catastrophe. According to the African Union, Russia's President Vladimir Putin is willing to allow the export of grain from Ukraine to Africa. This was announced by African Union (AU) President Macky Sall on Twitter after a meeting with Putin in Sochi on, Friday. Russia is still prepared to guarantee the export of wheat and fertilisers to the African continent. faz.net
Better protect Africa's coasts: Africa's coasts need to be better protected from international trawlers stealing their fish reserves. According to the Institute for Security Studies, the oceans are the world's biggest crime hotspot, i.e. the parts of the oceans that do not fall under the national jurisdiction of coastal states. iol.co.za
Kenya: The Kenyan electoral authority has confirmed that an ongoing review of Kenya's voter register has found the names of some 250 000 deceased people. In addition, duplicate entries were found for about half a million more voters and more than 226 000 people were registered with documents that did not belong to them, the BBC reported, citing a statement from the Independent Electoral and Boundaries Commission (IEBC). africanews.com
South Africa: Hush money for robbers causes "clean man" Ramaphosa to waver. The South African president may even have been robbed of millions on his farm, but he tried to cover up the incident. The 69-year-old ANC politician, who is also a passionate game breeder, allegedly covered up the theft of several million US dollars from his private lodge two years ago in February: There, the banknotes were apparently hidden in sofa cushions. Instead of reporting the theft, Ramaphosa instructed the head of his police personal security to take care of the matter. derstandard.at
Painstaking recovery: Tourism returns to North Africa After two years of pandemic, countries such as Tunisia, Egypt and Morocco are again recording rising visitor numbers. But the crisis has left its mark. Now the Ukraine war is bringing new uncertainties. In the past decades, tourism had become an increasingly important national income generator. Countries like Tunisia, Morocco, Egypt and Jordan take in billions of euros through it in normal times. dw.com
MORE KNOWLEDGE
Saving energy instead of freezing: Electricity from the sewage treatment plant, hot water from the supermarket. The industrial nations are struggling to make the transition to the eco-age. Because even with massive expansion of renewables, there will be a shortage of green electricity in the next few years, consumption must be reduced. The potential is enormous, as a look at technologies already available today shows. rnd.de
Soy, Brazil and our food: Soy consumed in Europe comes mostly from central Brazil, but increasingly also from regions in the north of the country. No country in the EU produces as much meat as Germany. Soya is needed for this meat – to feed the chickens, pigs and cattle. And to grow soya, rainforest is cleared in Brazil. For years, supermarket chains have wanted to do without this soy – but hardly anything changes. zeit.de
Biocrust disappears due to climate change: Biological soil crusts (with their complex interactions represent an "ecosystem en miniature" in the top centimetres of the soil. These complex soil communities are formed by a variety of different microorganisms including cyanobacteria, green algae, liverworts, deciduous mosses, fungi, bacteria and lichens. "It glues the sand together," explains Bettina Weber, an ecologist at the University of Graz. According to the study, biocrusts reduce dust pollution in the air by 700 million tonnes per year. This amount would bury all of New York under 35 centimetres of dust. But trampled by cattle and destroyed as a result of climate change, this glue is likely to weaken in the future; the soil becomes prey to the wind. Dust storms like the one that devastated cities in southeastern Brazil in 2021 could become more frequent as soils in dry areas hold less moisture. In the next 65 years, between 25 and 40 per cent of these crusts will disappear. sueddeutsche.de
Climate crisis: The air is getting thinner for plants. fair-economics.de
Sustainable investments: The super-rich take a closer look at ESG to check the supposed sustainability of their investments. cash.ch
Ticks: On the rise due to climate crisis. br.de
30 years of Rio: Little has been achieved. nzz.ch
THE LAST:
Vynil harms the environment: But the vinyl revival is by no means bringing everyone into a jubilant mood. Environmentalists are alarmed: The production of a record requires a lot of energy, and the raw material used for it, PVC, often comes from factories that are downright polluters. Vinyl is a petroleum product. It is pressed on the same machines as 50 years ago, with the same materials. It's as if suddenly everyone wanted to drive a Trabi again – without a catalytic converter.
blick.ch
All images, unless otherwise stated: pixabay.com
You are receiving this newsletter because you are interested in environmental and sustainable issues.