FAIReconomics Newsletter Week 02/21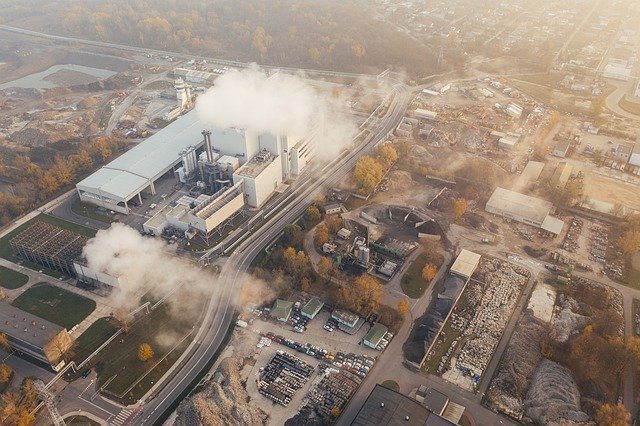 Reduction of emissions in Germany in 2020: In the pandemic year 2020, Germany was able to reduce its CO2 emissions by 80 million tonnes and thus meet its climate targets.  Last year, greenhouse gas emissions were 42.3 percent below the 1990 level, according to an analysis by the think tank Agora Energiewende: However, experts expect further increases when the economy picks up again in or after the pandemic. tagesschau.de
Climate Protection Missing from CDU Future Paper:  The two CDU leadership candidates, Jens Spahn and Arnim Laschet, have presented a "Future Paper" and have taken a lot of criticism for it. The renewable energy sector in particular criticises the fact that there is no mention of climate protection or the energy transition in this paper. The two CDU leaders sent a "frightening signal" with their stance on the most important issues of the future. klimareporter.de
10.8 hectares – that's how much land is used in Bavaria alone – every day , nowhere in Germany is more used. Half of it is used for housing, and a quarter each for transport and commercial and industrial land. Every year, the Free State loses about 50 square kilometres – an area as large as Lake Ammersee. freitag.de
USA – not everything will be easier for Biden: After winning two senatorial seats in Georgia, governing will not be that easy for the Democrats and US President-elect Joe Biden. The majority of US laws must be approved by 60 of the 100 senators. The budget bill, for example, is an exception, requiring a simple majority for approval. The same applies to measures that can be designed to meet the requirements of this law. klimareporter.de
Tenants should not be asked to pay: The CO2 levy has been in effect since the beginning of this year. Federal Environment Minister Svenja Schulze wants to prevent the costs of the newly introduced CO2 levy on heating oil and natural gas from being passed on in full to tenants. Schulze said at an online press conference with the German Tenants' Association that there is a legal provision that landlords can pass on the full amount of the additional costs incurred to tenants. The Federal Environment Minister called this regulation unfair and irresponsible. deutschlandfunk.de
Rich and VC increasingly focus on environmental aspects: The rich and super-rich are increasingly focusing on environmental aspects in wealth management. This is fundamentally changing the wealth management of banks. The three capital letters E, S and G are playing an increasingly important role: E stands for Ecological or environmentally friendly; S for Social, i.e. socially acceptable; and G for Governance, which can best be translated as good corporate governance. The markets now firmly believe that the trend is permanent. VC donors have also recognised the topic for themselves. The sustainability consultancy akzente, the start-up accelerator TechFounders and the venture capital firm UVC Partners have developed a guide for start-ups and venture capital firms. The Sustainability Playbooks are intended to provide both perspectives with concrete assistance and practical tips on how to approach the topic in a targeted manner. handelsblatt.com, fair-economics.de
Wind energy: The government of Lower Saxony wants to promote wind energy more strongly again, because numerous turbines will reach the end of their service life and be taken off the grid this year, as their continued operation is uneconomical.  Lower Saxony's Environment Minister Olaf Lies (SPD) said that it is right that the federal government wants to determine in the first months of the new year how the construction of additional wind turbines can be supported. ndr.de
BOOKTIP OF THE WEEK:
Nothing was unthinkable, everything was allowed, everything was tried out – the Italian Renaissance stands at the beginning of modern Europe.
Do we need a new renaissance – Covid-19 and the consequences of the pandemic raise these questions. As a belated Christmas recommendation, the book is worth reading and parallels can certainly be drawn with the present. This cultural revolution gave rise to new attitudes towards the world and humanity that have decisively shaped Western culture to this day. In the folio volume "World of the Renaissance", which has been years in the making, Tobias Roth succeeds in creating a large-scale picture of the epoch that shows the abundance, vitality, contradictoriness and innovative power of this period: fascinating centuries of free thinking and awakening, in which art and culture flourished and prospered as never before and never since. What can be found in this treasure trove is truly astonishing: from Petrarch's grandiose love poems to the erotic poetry of cardinals and heads of state, from speculations on the sea route to the East to theses on white magic, human dignity and reflections on the equality of men and women. The volume also contains reflections on the everyday life of a merchant, a mother's marriage plans, a banquet for the inauguration of a pope or the burning of Savonarola. Surprises abound, including fables by Leonardo da Vinci, obscene letters by Machiavelli, a satire by Ariost, the first ideas on monument conservation by Baldassarre Castiglione and Raphael. Poets like Veronica Gambara and Vittoria Colonna make an appearance, as does the homosexual lyricist Benedetto Varchi or authors like Pietro Aretino, for whom writing becomes a weapon. galiani.de
---
Energy label: The EU returns to a scaling with simple letters: Since January, A, B, C, D, E, F, G are again valid as labels dlf.de
UN: More than half of the states do not present increased climate protection plan euractiv.de
Renewable energies: Triumphing over fossil power plants. energiezukunft.de
Hydrogen: The element to replace coal and oil.  sueddeutsche.de
Drought in Germany: Far too little precipitation fell in the autumn to fill up the underground reservoirs. spiegel.de
Apple: Manager salaries linked to environmental protection. welt.de
Belgium: Nuclear reactor back on line despite cracks. wdr.de
How does sustainability actually work? Sustainability is the order of the day. Every contribution is important, but in order to effectively counter global problems, we must also practice renunciation. How can this be achieved? rnd.de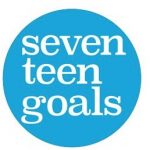 The seventeen goals Magazine presents inspiring stories about how people move the world and shows how everyone can make a contribution to achieving the sustainability goals.
The time capsule: Hoping for a sustainable future: A time capsule, filled today to be opened in the future. With this idea, the Red Cross Climate Centre in the Netherlands encourages people to think about the future and future generations and how our decisions today affect them. 17goalsmagazin.de
MOBILITY:
Electric car registrations quadruple: In 2020, the number of newly registered electric cars has almost quadrupled. The reasons are higher purchase premiums and better models. The prejudice that e-cars are predominantly SUVs was refuted. According to experts, the German government's target of seven to ten million registered electric vehicles by 2030 could be achieved with this sustained growth. spiegel.de
Local transport largest consumer of diesel and electricity: the sales of traction power in 2019 are distributed among the individual rail transport types in the DB Group in Germany as 32.8 per cent in long-distance transport, 43.2 per cent in local transport and 24 per cent in freight transport. This was announced by the Federal Government in its answer (19/25231) to a minor question by the FDP parliamentary group (19/24799). For diesel, the distribution is reportedly 2.5 per cent in long-distance transport, 76.1 per cent in local transport and 21.5 per cent in freight transport.
Public charging points:  According to the Federal Government, there are currently 35,602 public charging points in operation in Germany. Among them are 30,387 normal charging points (NLP) and 5,215 fast charging points (SLP), according to the government's answer (19/24947) to a minor question by the Bündnis 90/Die Grünen parliamentary group (19/24500). The study "Charging infrastructure 2025/2030 – scenarios for market ramp-up", published on 19 November 2020, calculates a demand for publicly accessible charging infrastructure of 440,000 to 843,000 charging points in 2030, the government writes. The figure, it says, depends on how much private charging infrastructure is available and how busy the publicly accessible charging infrastructure is, as well as on the use of high-power charging (HPC) hubs.
More cyclists in Germany: A quarter of Germans cycled more in 2020 than in the previous year. This was the result of the "Fahrrad-Monitor Deutschland" (Bicycle Monitor Germany) commissioned by the Federal Ministry of Transport. taz.de
Cycling II: Florian Kutzner says that cyclists are convinced habitual cyclists. fair-economics.de
Indonesia: Southeast Asia's largest economy wants to be at the forefront of electric battery production. faz.net
Nationwide comparison: Mobility at Christmas has declined the most in Berlin.  rbb.de
Traffic and mobility: What will move us in 2021. spiegel.de
LAST WEEK IN THE BUNDESTAG:
Differentiation of the HGV toll according to CO2 emissions: According to the Federal Government, whether differentiating the HGV toll rates according to CO2 emissions will lead to an increase in toll revenues depends on the concrete design. A revenue-neutral differentiation within the partial toll rate for infrastructure costs, a CO2-related surcharge on the toll or a combination of both instruments in the form of surcharges and discounts are conceivable, according to the government's answer (19/24960) to a minor question by the FDP parliamentary group (19/24336). The amount of CO2 that can be reduced by a CO2 differentiation of the HGV toll depends, among other things, on the amount of the surcharges and discounts, the government writes. The amount of the surcharges and discounts can only be determined after the Eurovignette Directive, which is currently being revised, has been adopted in the context of the subsequent national implementation.
Question on agro-ecological projects: According to which criteria the Federal Ministry for Economic Cooperation and Development (BMZ) classifies projects as agro-ecological, the parliamentary group Bündnis 90/Die Grünen would like to know by means of a small question (19/25478). The parliamentarians would also like to know how many agro-ecological projects with what financial volume were commissioned or implemented in the years 2017 to 2020 and how many projects with what financial volume are planned for 2021.
Coal-fired power plant in Bangladesh: The parliamentary group Bündnis 90/Die Grünen inquires about the construction of a coal-fired power plant in Bangladesh in a small question (19/24887). In the context of the Federal Government's National Action Plan for Economic and Human Rights, the MPs ask about the role of German companies involved in this power plant project in Rampal.
Improper dismantling of ships in developing countries: The FDP parliamentary group is interested in the ecological and health consequences of improper scrapping of ships in developing countries in a small question (19/25495). The MPs want to know, among other things, what knowledge the federal government has about the environmental hazards associated with the improper disposal of ships at sea, especially in developing countries. They also want to know about the health hazards that arise for those people who work on the gutting of old wrecks in developing and emerging countries. Another question is what concrete measures the German government has taken so far to support the implementation of the "Hong Kong Convention" for the safe and environmentally sound recycling of ships.
TAKEN LITERALLY

"I believe there is a new experience of unleashed capitalism freed from system competition and noticeable changes through the onset of climate catastrophe. The state of emergency caused by the pandemic is basically just a scene within the great catastrophe in the natural relation. We are confronted with the fragility of life in our propertied realities."

Eva von Redecker, philosopher, said the comparison with the apocalypse was not quite right, because the world would not end even if the global temperature rose by more than four or five degrees; it would be a permanent catastrophe, but not the end of life. European policy is already constantly producing catastrophe. Sheltering is a bad strategy; it would be better to maintain solidarity. States of emergency produce mutual aid. As long as there are still people, solidarity is always an option. derstandard.at

It is clear, of course, that the electric car must not be the second car, but that at some point it should really quickly replace the combustion engine, because that is what matters. And if we look at the fact that the majority of journeys are not made in the city, but in interregional traffic, i.e. commuter traffic. Or if we think of the classic company car user, who drives long distances on the motorway, we have to make sure that the vehicles there are also emission-free. Only in the city is not enough.

Michael Müller-Görnert, transport policy spokesman for the VCD, said that there are now some vehicles that can also cover long distances, but he also believes that people who buy an electric car have to drive in a fundamentally different way and also have to have a different philosophy on how long distances can be covered. Then you have to take a break more often to recharge, but you should actually take a break after two hours. In this respect, you can also drive long distances in an electric car, and in the meantime there are enough apps that show you where the next charging station is. …And in this respect, all of this should be used, then long distances can be driven with the electric car without any problems. And yet it must also be said that more than 80 per cent of all journeys in Germany are significantly shorter than 100 kilometres, which can easily be driven with an electric car. deutschlandfunk.de
AFRICA
African Free Trade Area: 54 countries, 1.2 billion people, enormous growth potential: The Pan-African Free Trade Area has been in existence since the beginning of the year. It is an opportunity. Corona notwithstanding. augsburger-allgemeine.de
What Brexit changes for Africa: Britain lures Africa with better trade terms than those in the European Union, but often treaties are merely rewritten. Plus, will former British colonies be favoured? dw.com
African Tourism Council formed: The association aims to represent the continent's entire tourism industry and be more independent of outside influences. ATC is a pan-African institution for tourism development and marketing with the aim of promoting economic development, increasing employment and reducing poverty in Africa, and the only African-based NPC (Non Profit) and tourism association on the entire continent with a focus on the public and private sectors. The Council also aims to act as a "think tank" for the tourism industry in Africa, for Africa, by Africans. africantourismcouncil.org
Nouvelle Cuisine from Africa is looking for its way: Japan's sushi cuisine was ridiculed for a long time until it made it onto the plates of the world. In Africa, similar efforts are being made to help the continent's delicacies achieve world renown.. weser-kurier.de
Putin's strong grip on Africa: For years, Russia has been increasing its presence in Africa – largely unnoticed by world public opinion – and has become by far the continent's largest arms supplier. Political and strategic motives play a role, as do economic interests. The toughest competitor is proving to be the friendly China. orf.at
Doctors without Borders warns of "grave inequality": Covid-19 could remain a problem in Africa for a long time. Too little vaccine, too slow, lack of coordination: these are the accusations of the opposition with regard to the Corona vaccination strategy in Germany. Meanwhile, the less affluent part of the world has quite different problems. The vaccine has not yet reached the global South. And countries like Germany are also responsible for this.  watson.de
German carmakers set their sights on Africa: More and more people and few new cars. German carmakers hope to sell many cars in Africa in the future. Until then, there are some hurdles to overcome. dw.com
Transparency of German development cooperation: The Federal Government rates the level of transparency of German development cooperation (DC) as high. According to the Aid Transparency Index Report 2020, Germany is in the "good" category both in the assessment of financial cooperation instruments and in the assessment for technical cooperation, it writes in an answer (19/25205) to a minor question (19/24759) by the AfD parliamentary group. In it, she also refers to the commitment of the Federal Ministry for Economic Cooperation and Development (BMZ) in the Second National Action Plan (NAP) 2019-2021 to participate in the Open Government Partnership (OGP). The focus here is primarily on improvements around the publication of data according to the standard of the International Aid Transparency Initiative (IATI), emphasises the Federal Government. The aim is to make the heterogeneous project-related data of different donors in international development cooperation comparable. The actors involved are continuously developing the standard in order to strengthen its contribution to the international coordination of development cooperation.
Development cooperation with Namibia: A response (19/25126) to a minor question (19/24718) of the AfD parliamentary group deals with measures of development cooperation of the Federal Government with Namibia in the priority areas "environment and natural resources" and "climate and energy". It states, among other things, that the Federal Government will provide 8.3 million euros between October 2020 and May 2024 to promote a competitive and climate-smart agricultural and food sector.
MORE KNOWLEDGE:
Market concentration expected among strong suppliers: The expansion of renewable energies, especially wind energy, has not yet reached the necessary level. A study now shows why: Competitive tenders put small and medium-sized projects at a disadvantage. This, according to the study, drives market concentration and large and financially strong providers benefit. But in the dispute over the acceptance of wind turbines, so-called regional and local citizen energy projects could increase the acceptance of wind turbines locally. klimareporter.de
Hydrogen in sector coupling: refuelling hydrogen produced by wind power, engineers developed this clever vision several years ago. Now five hydrogen production sites are being built in the flat countryside of the Schleswig-Holstein marshes, directly docked to local wind farms. The aim is not only to run buses cleanly, but also to link mobility, heat and industry by means of sector coupling. spiegel.de
Humans and monkeys with similar behavioural patterns: Scientists call sunk costs the fact that once people have invested a lot in something, they tend to continue doing it, even if it costs them more in the end. This applies not only to financial and economic decisions, but also to social relationships. But apparently we humans are not alone in this in nature: this behaviour is also observed in capuchin monkeys and rhesus monkeys. sueddeutsche.de
CALENDAR:

13. – 15. January 2021

The European Union Strategy for the Baltic Sea Region (EUSBSR) is a specific agreement between the Member States of the EU and the European Commission to strengthen cooperation between the countries bordering the Baltic Sea to meet the everyday challenges and to benefit from collaborative opportunities facing the region. The three-day conference will be aimed to understand better how this has been helpful to the Baltic Sea Region Countries to Deepen and strengthen relationships for future purposes and if the strategic goals of the agreement require any corrections. facebook.com
LAST WORDS:
Vergan energy tariff: Some may be surprised, because what is a vegan electricity tariff supposed to be? The Berlin-based company veganstrom promotes an energy tariff without animal suffering. "Renewable energies have now found their way into the electricity mix worldwide. What seems sensible at first glance also turns out to be problematic upon closer examination – especially for animals. In our view, humans have no right to elevate themselves above other living creatures. Animals, too, are thinking and feeling individuals who deserve respect and esteem. Therefore, they must not be exploited for human purposes under any circumstances. They belong neither on the plate nor in the socket," the website says. Since wind power, for example, can kill animals, the providers exclude this part of the electricity mix in the same way as, for example, electricity from bioenergy. Photovoltaic, geothermal and tidal power are on offer  taz.de
All images, unless otherwise stated: pixabay.com
You are receiving this newsletter because you are interested in environmental and sustainable issues.